New Route of the Day (5 September 2021): Loganair between Aberdeen and Dublin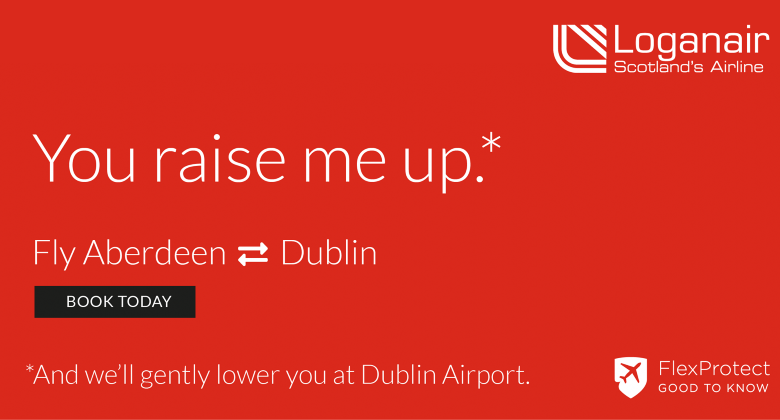 Loganair launched an international route from Aberdeen on Sunday 5 August when it introduced 4-weekly service to Dublin. The inaugural service on the 490-kilometre route (flight number LM 51 operated by an Embraer ERJ-135, registration G-SAJT) departed Aberdeen at 10:16 and touched down in Dublin just under an hour later at 11:15. The return flight (LM 52) departed the Irish capital at 12:19 and arrived back in Scotland at 13:11 local time. Loganair's service operates on Mondays, Thursdays, Fridays and Sundays.
The two airports were last connected with non-stop service by Aer Lingus in early 2020, but this service, operated by Stobart Air, ended when the pandemic began last spring. Ryanair had previously also served the route between April 2002 and October 2011. Initially the Irish ULCC was operating a daily flight, but frequency was gradually reduced to just 3-weekly before the route ended.
Now serving three international destinations
Aberdeen is Loganair's second busiest airport with 104 weekly departures in September, only beaten by Glasgow (129) and ahead of Edinburgh (78). Loganair's routes from Aberdeen include Birmingham, Manchester, Norwich and Teesside in England, as well as Belfast BHD in Northern Ireland, and Kirkwall and Sumburgh in Scotland. Dublin becomes the airline's third international destination. It already serves Donegal in Ireland 2-weekly from Glasgow and has recently resumed 3-weekly service to Esbjerg in Denmark from Aberdeen.