New Route of the Day (6 April 2022): MIAT Mongolian between Ulaanbaatar and Istanbul IST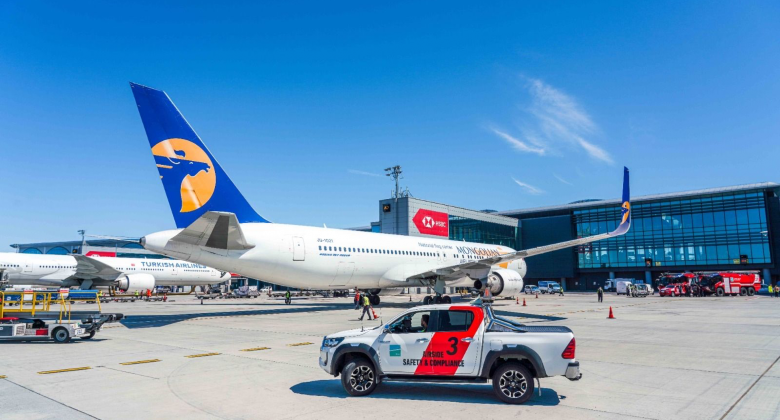 MIAT Mongolian (IATA code OM) on Wednesday 6 April became the latest carrier to serve what has recently been Europe's busiest airport, Istanbul IST. The Mongolian flag-carrier began weekly service on the 5,990-kilometre route from Ulaanbaatar using its single 767-300ER, registration JU-1021. Frequency is set to increase to 2-weekly in June. Turkish Airlines already serves the Mongolian capital with 3-weekly flights. The only other airport in Europe at which planespotters will be able to see MIAT Mongolian this summer is Frankfurt, which the carrier is currently serving weekly. Frequency on the service to Germany's busiest airport is set to increase to 2-weekly in June and 3-weekly in July. In recent years the carrier has also served Berlin TXL and Moscow SVO.
Mongolia opened new international airport in 2021
A new airport serving Ulaanbaatar was finally opened in July 2021 having been completed in 2020. Known locally as Chinggis Khaan International Airport, it is located around 50 kilometres south of the city and has been allocated the IATA code UBN. Funding for the airport has come from Japan. The previous airport, also known between 2005 and 2020 as Chinggis Khaan International Airport, has the IATA code ULN and welcomed 1.6 million passengers in 2019. The airport has now reverted back to its pre-2005 name of Buyant-Ukhaa International Airport.