New Route of the Day (6 January 2022): Air Serbia between Nis and Cologne Bonn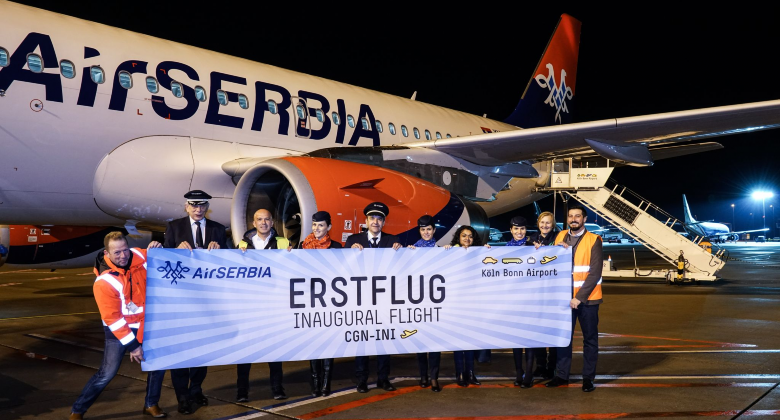 Air Serbia on 6 January began service between Nis (IATA code INI) in Serbia and Cologne Bonn. The 1,390-kilometre route will be served 2-weekly, on Thursdays and Saturdays using the airline's A319s which are based in Belgrade. To facilitate this route the airline started domestic service between Belgrade and Nis on the same day. Air Serbia had also started service from Nis to Istanbul on 4 January and resumed service to Ljubljana on 6 January. Frankfurt HHN is also served from Nis.
Nis also served by Ryanair and Wizz Air
Two other carriers currently serve Nis, Ryanair and Wizz Air. Ryanair offers flights to Corfu (starting on 1 June), Malta, Milan BGY, Stockholm ARN and Vienna, while Wizz Air has non-stop service to Basel/Mulhouse, Dortmund, Malmö, Memmingen and Vienna. Last year Nis welcomed just over 146,000 passengers. This compares with 422,000 in 2019, the airport's busiest year to date.