New Route of the Day (6 June 2022): Air Serbia between Belgrade and Bologna/Nuremberg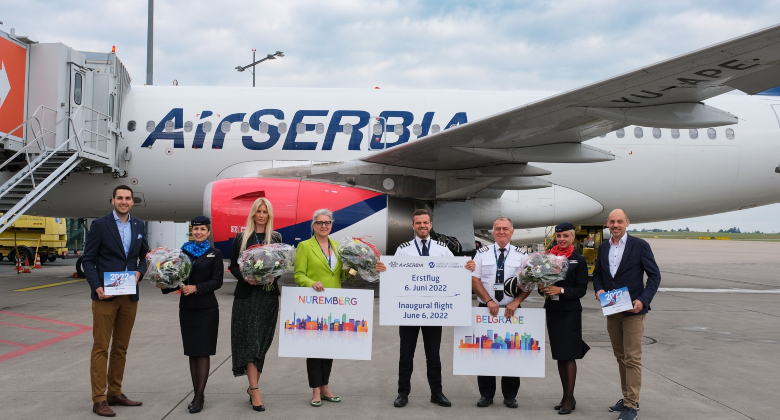 Air Serbia (IATA code JU) has been very busy recently launching several new routes from its base in Belgrade. This included two new routes that launched on Monday 6 June. Bologna in Italy (3-weekly) and Nuremberg in Germany (2-weekly) both welcomed new routes that day operated by the airline's A319s. Neither route faces direct competition.
Since the start of the summer season the Serbian flag-carrier has launched the following routes from the Serbian capital:
21 April: Valencia
2 June: Trieste
3 June: Hannover and Lyon
5 June: Bari
6 June: Bologna and Nuremberg
7 June: Salzburg
11 June: Palma de Mallorca
12 June: Sochi
Since Serbia is not in the EU, Air Serbia is still free to operate flights to Russia and has even launched a new route to Sochi. According to Cirium schedule data for June, Air Serbia is also serving Moscow SVO (8-weekly) and St. Petersburg (2-weekly). During the peak summer period (August) there will also be 2-weekly flights to Krasnodar and Rostov-on-Don.
Over 50 destinations served from Belgrade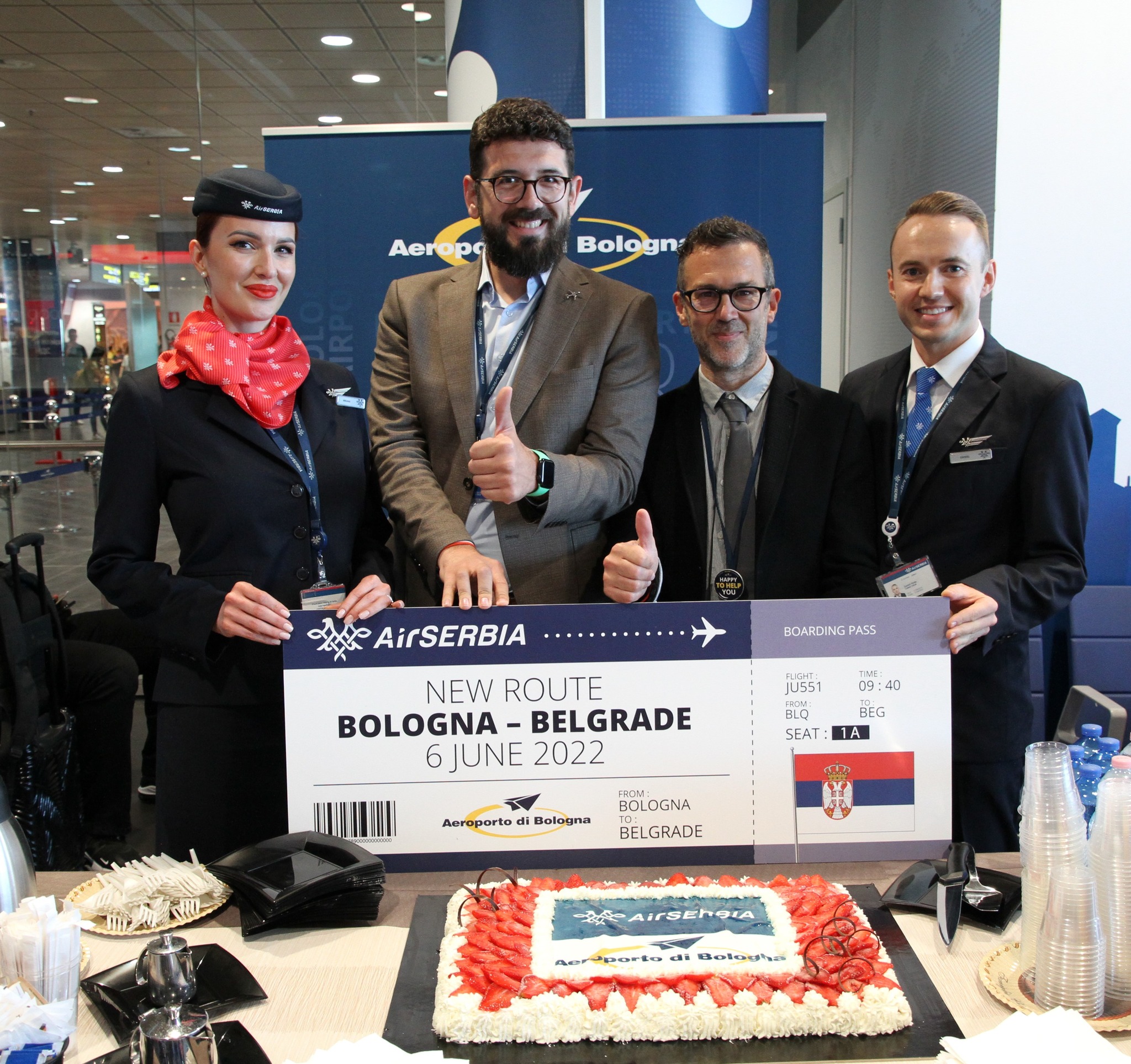 With all these new routes, Air Serbia will be serving over 50 destinations non-stop from Belgrade this summer. It operates just one long-haul route (to New York JFK using its solitary A330-200) while all other routes are below 2,100 kilometres. A total of 17 routes are under 500 kilometres with six of those being below 300 kilometres. At just 193 kilometres, the daily service to Sarajevo is the airline's shortest route.
According to planespotters.net the rest of the airline's fleet comprises a single 174-seat A320, 11 144-seat A319s and five ATR 72s, two of which only joined the fleet earlier this year.