New Route of the Day (6 September 2023): Eurowings between Stockholm ARN and Beirut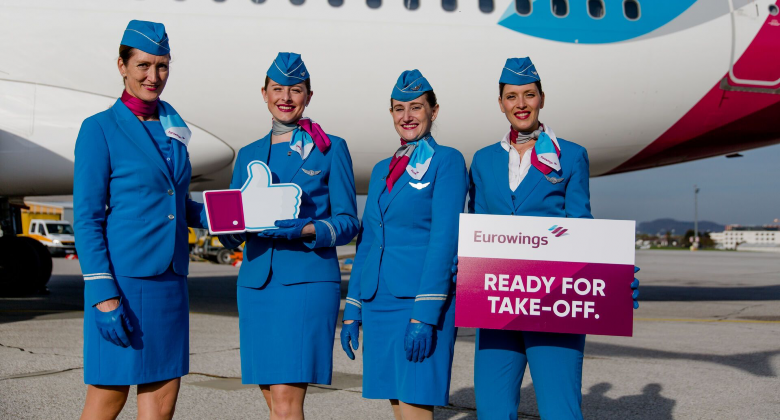 Eurowings introduced services between its Stockholm ARN base and Beirut in Lebanon on Wednesday 6 September, marking its first intercontinental route from the Swedish capital. The 3,150-kilometre journey will initially be maintained weekly, increasing to 2-weekly from 8 October with an added departure on Sundays. It will deploy its 174-seat A320 aircraft between the two cities. The LCC will compete directly against SAS' 2-weekly flights on the route.
Flight EW4660 departs Stockholm ARN at 06:30 local time, arriving in Beirut at 12:30 local time. The return service, operating as flight EW4661, takes off from the Lebanese capital at 13:10 local time, touching back down in Sweden at 17:10 local time.
What they said
Michael Erfert, Head of Sales at Eurowings, said: "One year after the opening of our Arlanda base, we are proud to extend our Eurowings network from Sweden through our newest route from Arlanda to Beirut. Offering our Swedish customers an attractive route network of affordable flights from North to Southern Europe and beyond, as in the case of our newest Lebanese destination, is essential to us at Eurowings. The Swedish market perfectly matches with the value airline quality concept Eurowings provides. We look forward to expanding our network also in future to offer a wide range of destinations from leisure to business from Arlanda and drive forward the pan-European growth of Eurowings from Sweden."
Elizabeth Axtelius, Director of Aviation Business at airport operator Swedavia, added: "There is a great confidence in the Swedish air travel market, and Eurowings investment in additional routes from Stockholm Arlanda Airport is a clear sign of this. It is evident that there's a demand from travellers who wish to visit their friends and family in the Middle East, as well as from tourists who wish to discover something new. Swedavia main goal is to increase connectivity and the new route with Eurowings will be an important part of this, both for business and leisure travellers/passengers."
Eurowings is Stockholm's sixth-largest carrier
Eurowings has expanded quickly since opening its base in the Swedish capital last year and has been equally as quick to discontinue and launch new routes based on fluctuating demand. This September, the carrier has 76,128 seats on sale. The LCC now serves thirteen routes out of Stockholm ARN, six of which are seasonal. Unlike last year, it has discontinued operations to Alicante, Barcelona, Birmingham, Heraklion and Rhodes but has added Faro, Rome FCO and Stuttgart to its network, in addition to Beirut.
Eurowings is Stockholm ARN's sixth-largest airline this year based on available seat capacity, according to Cirium schedules data. It has a total of 723,724 seats across 4,272 flight operations. The LCC is behind only SAS, Norwegian, Ryanair, Lufthansa and Finnair by capacity. In terms of the number of operated flights, the airline is the seventh-largest at Stockholm ARN.