New Route of the Day (7 April 2023): easyJet between Nice and Paris BVA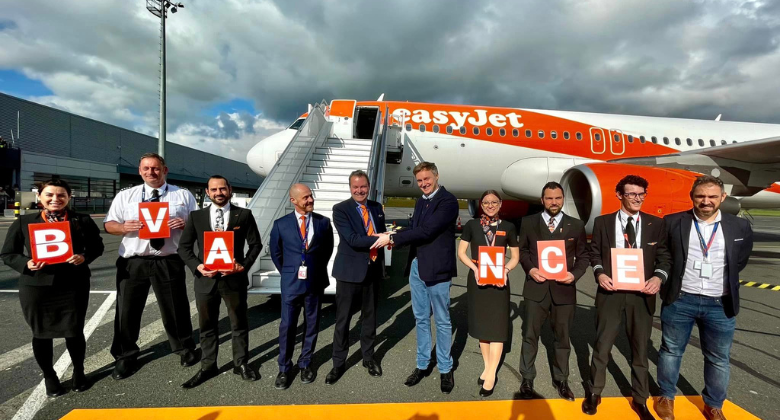 easyJet launched a new domestic service between Nice and Paris BVA on Saturday 7 April. The 755-kilomtre route will be maintained 2-weekly, on Mondays and Fridays, with the A320-family aircraft. The LCC faces no competition on the route. In addition to Paris BVA, the airline continues to maintain flights from Nice to both Paris CDG and Paris ORY, competing against Air France.
What they said
Reginald Otten, Deputy Director for France at easyJet, said: "We are happy to inaugurate this service which will connect Hauts-de-France and Normandy, an underserved region in terms of air traffic, to the essential domestic destination that is Nice. We are operating our flights on this route with a modern Airbus fleet, with quality service on board."
easyJet now serves three routes from Beauvais
Long renowned as a Ryanair and Wizz Air airport, easyJet commenced operations from Paris BVA in November 2022 with a single service to Lisbon. Since then, the LCC has added Milan MXP, in addition to the newly launched Nice flights. While it competes against Ryanair on the Lisbon service, it is the exclusive operator on the remaining two routes.
Beauvais Airport is located 75 kilometres from central Paris. Apart from easyJet, Ryanair and Wizz Air, it is also served by Air Moldova, and the Moldovan LCC HiSky. Ryanair dominates at Paris BVA, with the airline serving 65 destinations from the airport during S23. easyJet is the only carrier to serve three Paris airports: CDG, Orly and Beauvais.