New Route of the Day (7 December 2021): easyJet between Porto and Rennes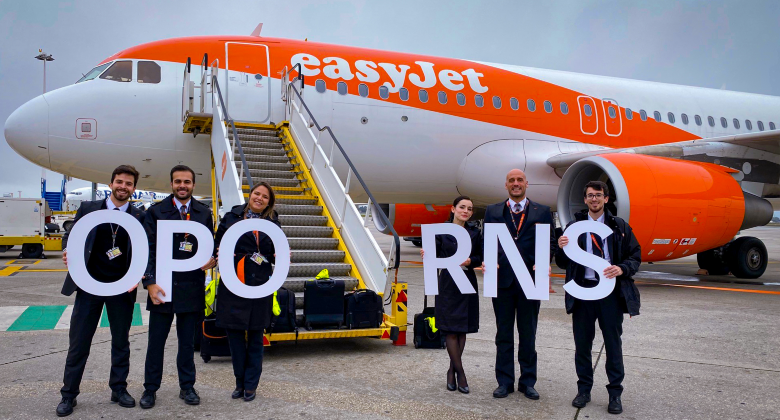 easyJet began a new 3-weekly service between Porto and Rennes on Tuesday 7 December. The 940-kilometre route will be operated using the airline's A320s every Tuesday, Thursday and Saturday, though the Thursday service does not operate during January. The route is currently on sale until 26 March. According to Cirium Data and Analytics schedules, the two airports were previously connected by Ryanair during the peak period of summer 2014 and by ASL Airlines France for a couple of months in the summer of 2015.
Prior to the pandemic, Rennes Airport in northwest France, welcomed over 800,000 annual passengers in both 2018 and 2019. easyJet now serves five destinations from the airport, operating flights there from Geneva (since October 2018), Lyon (March 2018), Nice (March 2019) and Toulouse (June 2021).
easyJet has served over 20 destinations from Porto
Porto became an easyJet base in the summer of 2015, having first been served by easyJet from Geneva, starting in June 2007. Since then, it has operated to over 20 destinations from the airport. The most recent route additions before Rennes, were Berlin in 2020 and Palma de Mallorca in July of this year. With 107 weekly departures this month across 16 routes, easyJet is Porto's second busiest airline after Ryanair. The Irish ULCC is operating twice as many flights (215) this December across a network of 50 routes.
easyJet's Porto network this December comprises the following destinations and weekly frequencies:
Geneva: 16-weekly
Lyon: 14-weekly
Paris CDG: 12-weekly
Luxembourg: 11-weekly
Funchal: 10-weekly
Basel: 7-weekly
London LGW, Nice, Toulouse: 5-weekly
Nantes, Zurich: 4-weekly
Berlin, Bordeaux, London LTN, Rennes: 3-weekly
Bristol: 2-weekly