New Route of the Day (7 July 2021): TUIfly Netherlands between Groningen and Zakynthos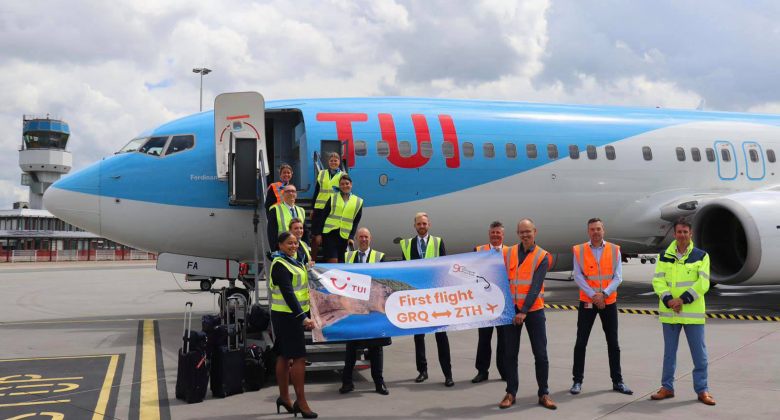 Wednesday 7 July saw TUIfly Netherlands launch a new weekly service between Groningen and Zakynthos. The 2,030-kilometre service faces no direct competition. The same carrier also serves the Greek holiday airport from Amsterdam (5-weekly) and Rotterdam (weekly). The Amsterdam route faces competition from Corendon Dutch Airlines (3-weekly) and Transavia (9-weekly). Corendon also connects Maastricht (weekly) with Zakynthos, while Transavia has a weekly service from Eindhoven. Therefore, in total, there are 22 weekly flights in July 2021 between airports in the Netherlands and Zakynthos, compared with 14 in July 2019.
Groningen welcomes Green Airlines
The Dutch airport handled 176,000 passengers in 2019, down from 240,000 in 2018. Apart from TUIfly Netherlands's services to Gran Canaria and Zakynthos this summer, the airport welcomed Green Airlines on 1 July. The carrier is offering flights to Corfu (2-weekly), Faro (weekly), Ibiza (2-weekly) and Palma de Mallorca (2-weekly). The virtual airline uses an Embraer E190 operated by German Airways.
Finally, Corendon is also present at the airport. According to the airline's online booking tool it is offering flights this summer from Groningen to Bodrum, Corfu, Faro, Heraklion, Ibiza and Palma de Mallorca.