New Route of the Day (7 October 2022): PLAY between Reykjavik and Liverpool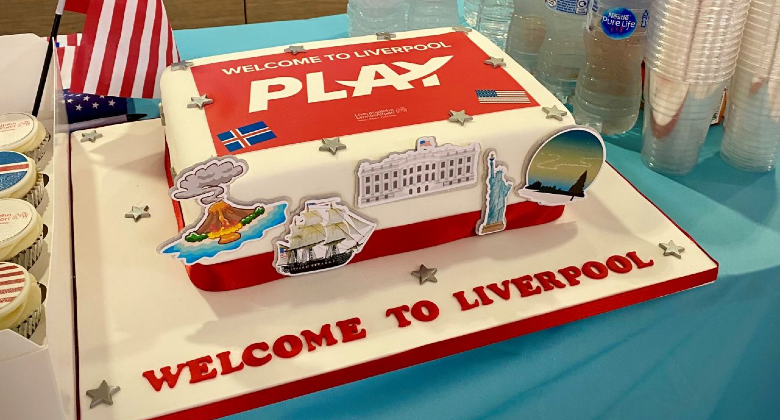 PLAY (IATA code OG) now connects Reykjavik with Liverpool. The 1,635-kilometre route launched on Friday 7 October. Flights will operate 2-weekly with a second service on Mondays. The route is not flown by any other carrier. This makes Liverpool the airline's second destination in the UK as it already serves London STN. Nearby Manchester is connected to Iceland by easyJet (2-weekly), Icelandair (6-weekly) and Jet2.com (2-weekly).
PLAY's latest traffic statistics for September reveal that it carried just over 92,000 passengers at a load factor of 81%. For the first nine months of 2022 the carrier has transported almost 550,000 passengers at a load factor of 79%. A new destination for 2023 was announced earlier this month. Porto will become the airline's second destination in Portugal from next April, joining Lisbon.
Great for Icelandic football fans
Icelandic supporters of Premier League football teams Liverpool and Everton will now have an even more convenient way of coming to see their favourite teams play. The inaugural flight from Reykjavik had a group of Everton fans on board. They flew in to watch their team take the lead against local rivals Manchester United before losing 2-1 thanks to Cristiano Ronaldo's 700th club goal. After last weekend's matches both Liverpool and Everton have 10 points and are languishing in mid-table mediocrity, 14 points behind leaders Arsenal, who defeated Liverpool 3-2.