New Route of the Day (9 February 2023): SAS between Copenhagen and New York JFK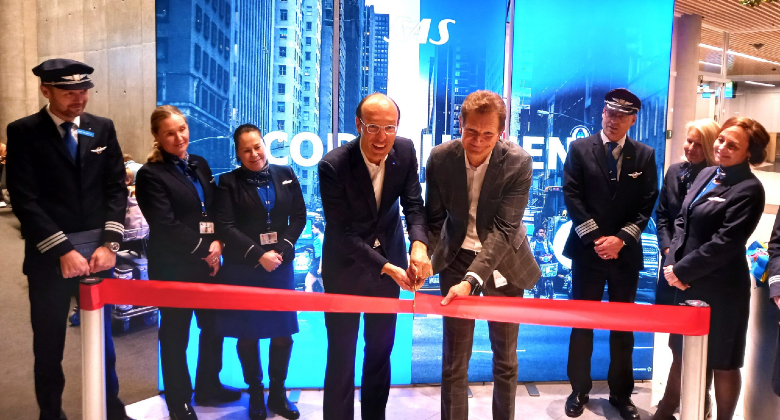 SAS has introduced a new long-haul service between Copenhagen and New York JFK following a 32-year hiatus. The airline inaugurated the 6,200-kilometre route on 9 February with the A321neo aircraft. The 5-weekly flights are being maintained each Monday, Thursday, Friday, Saturday and Sunday. SK919 departs Copenhagen at 18:25 local time, arriving in New York JFK at 21:30 local time. The return flight, SK920, is scheduled to depart New York JFK at 23:00 local time, arriving in Copenhagen at 12:55 local time the following day. Alongside the new service, the Star Alliance member maintains daily flights between Copenhagen and Newark with the A350-900 aircraft.
SAS will offer about 130 departures per week on a total of 12 routes to the US this winter.
What they said
Anko van der Werff, President & CEO, SAS, said: "We are delighted to inaugurate our new route to JFK. SAS already offers a solid product to Newark Airport from Scandinavia, and we believe that this addition to JFK from Copenhagen will strengthen the New York offer to our customers. The US is a strategic market for SAS, and we will continue to develop new routes and destinations."
SAS to grow JFK route in face of competition
SAS has no head-to-head competition on its new Copenhagen - New York JFK service over the winter but this will change during the summer season. Delta will restore its daily seasonal flights between the two on 2 April, utilising its B767-300 on the route. As a result, SAS will ramp up frequencies to daily from 25 March. Capacity will also be increased, with the Star Alliance carrier deploying the A330-300 instead of the A321neo during the summer season, after which the narrow-body will be used again over the slower winter months.