New Route of the Day (9 July 2021): easyJet between London LGW and Belfast BHD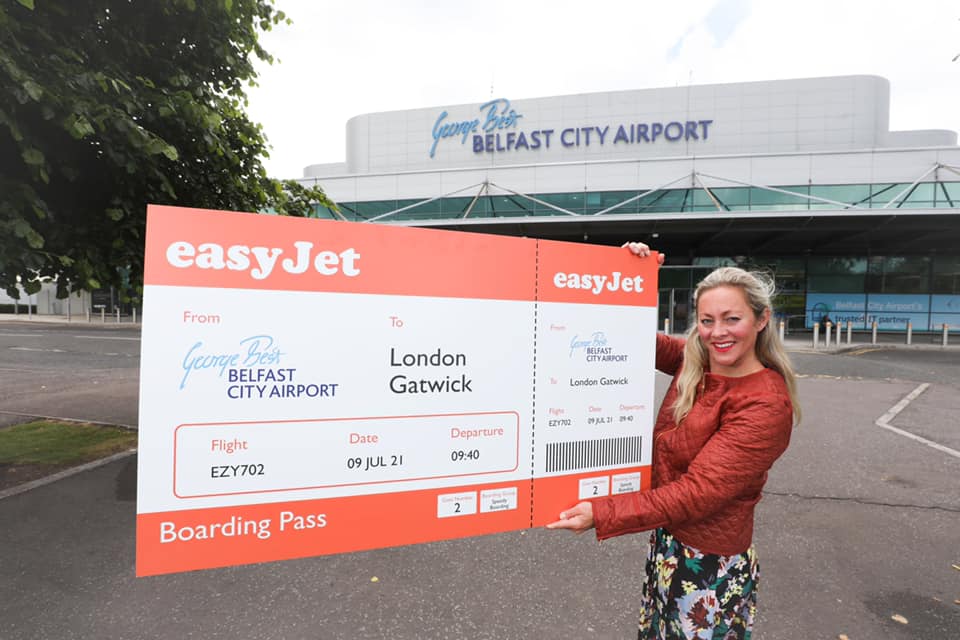 George Best Belfast City Airport welcomed its first ever commercial flight operated by easyJet on Friday 9 July when the carrier began double-daily service from its biggest base at London LGW. The inaugural service (flight U2 701 operated by Airbus A320 registered G-UZHU) departed Gatwick at 07:37 local time and touched down in Northern Ireland 56 minutes later at 08:33. The maiden flight from Belfast BHD back to Gatwick took 63 minutes according to flightradar24.com. The 540-kilometre route faces no direct competition. However, British Airways offers 2-daily service to Belfast BHD from both London LCY (using E190s) and London LHR (using a mix of A319s and A320s), while Aer Lingus is operating up to 3-daily to Heathrow using A320s.
Now operating nine domestic routes from Gatwick
This brings to nine the number of domestic routes easyJet is serving from Gatwick. In recent weeks it has resumed service to the Isle of Man and added service to Newquay as well as Belfast BHD. The other domestic destinations served by easyJet from Gatwick are Aberdeen, Edinburgh, Glasgow, Inverness and Jersey. Between March 2014 and March 2015 easyJet also served Newcastle with up to two daily flights.