New Route of the Day – Americas (1 August 2022): Advanced Air between Phoenix and Gallup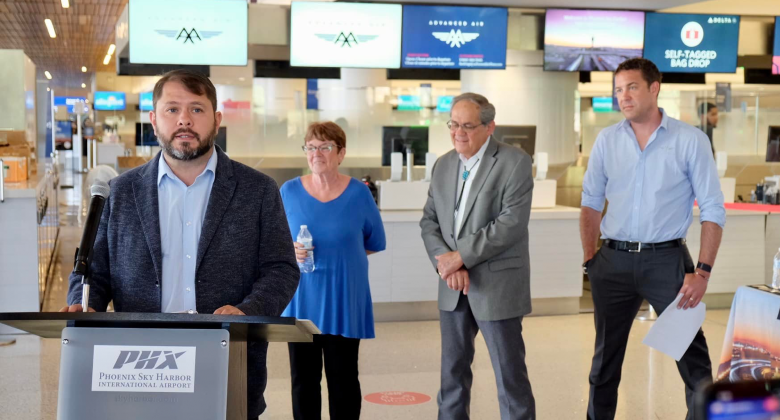 Gallup Municipal Airport in New Mexico has welcomed its first scheduled service in over a decade. On 1 August, Advanced Air (IATA code AN) began daily service from Phoenix in Arizona. The 375-kilometre route will be operated by the airline's 9-seat Beechcraft King Air 350s. One-way fares start from $75. Advanced Air also operates daily flights from Phoenix to Silver City in New Mexico and 3-weekly service to Hawthorne in California.
This new route has been made possible by funding from the Rural Air Service Enhancement (RASE), which is aimed at helping airports in rural New Mexico offer commercial flights. Gallup will receive $3.5 million over two years from the grant, with around $300,000 going towards terminal improvements. They are, apparently, the first municipality to receive the state grant. Advanced Air has two-year contract to operate the route.
What they said
Louie Bonaguidi, City of Gallup Mayor, said: "We welcome Advanced Air to connect us to the outside world, given we have the railroad through BNSF and the major highway I-40. The horizon to the future is bright and exciting."
Patricia Lundstrom, Democratic member of the New Mexico House of Representatives, said: "The RASE Act was created with the sole intention to spur economic development in rural New Mexico, and I'm beyond pleased for Gallup, a city that serves as an economic hub for 70,000 people on a weekly basis, to be the first recipient of this grant."
Advanced Air operates 11 scheduled routes in August
Cirium schedule data shows that Advanced Air now operates 11 scheduled routes, of which five are at least daily. It currently operates 144 weekly flights across 12 airports. Of these five are in California (Carlsbad, Hawthorne, Los Angeles, Mammoth Lakes and Merced), four are in New Mexico (Albuquerque, Gallup, Silver City and Taos), plus Las Vegas in Nevada, Phoenix in Arizona and Dallas DAL in Texas
Gallup's last scheduled services were in March 2008, when Great Lakes Aviation served Phoenix and Farmington (New Mexico) both with 12-weekly service. Gallup is the most populous city between Flagstaff (Arizona) and Albuquerque, along the historic US Route 66. The city was founded in 1881 as a railhead for the Atlantic and Pacific Railroad, and named after David Gallup, a paymaster for the railroad. It is on the Trails of the Ancients Byway, one of the designated New Mexico Scenic Byways. Because of the nearby rugged terrain, it was a popular location in the 1940s and 1950s for Hollywood Westerns.