New Route of the Day – Americas (1 December 2022): Sun Country between Minneapolis and Eau Claire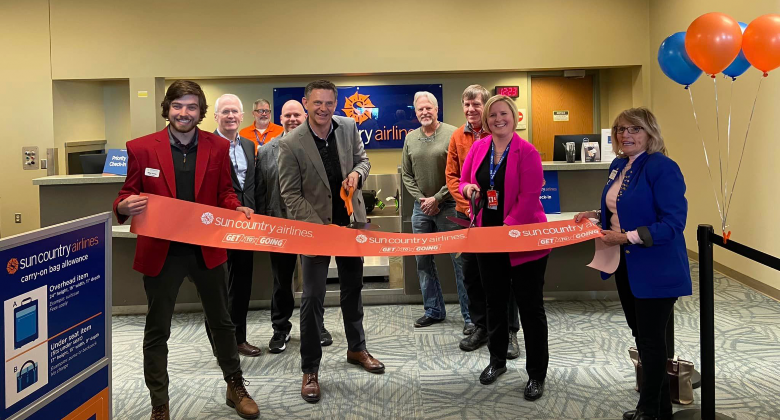 Sun Country (IATA code SY) has begun 4-weekly service on the short 140-kilometre route between its main hub at Minneapolis/St. Paul and Eau Claire in Wisconsin. No other carrier connects these two airports. Known locally as Chippewa Valley Regional Airport, the facility serves Eau Claire, a city with a population of around 70,000 people. Apparently, Eau Claire is the second-fastest growing major city in Wisconsin after Madison with population growth of over 5% between 2010 and 2020. Sun Country plans to start a second non-stop service from Eau Claire to Fort Myers in Florida on 19 December. This will operate 2-weekly.
Until the end of November Eau Claire had been served with up to 2-daily flights by United from Chicago ORD. This 430-kilometre route was served by CRJs flown on United's behalf by SkyWest Airlines. However, due to pilot shortages, SkyWest announced back in March that it would be exiting the Eau Claire market. Sun Country was one of three airlines (along with Boutique Air and Southern Airways Express) to submit bids to the US Department of Transportation to provide service at the airport.
Serving over 30 destinations this winter from MSP
According to analysis of Cirium data, Minneapolis/St. Paul (MSP) is by far Sun Country's leading airport in December with 146 weekly departures (though only nine on Tuesdays). Next comes Las Vegas with 27 and Fort Myers with 15. Sun Country offers flights to 35 destinations from MSP. A total of eight routes are operated at least daily – Las Vegas (16-weekly), Orlando MCO (14-weekly), Los Angeles (11-weekly), Fort Myers (10-weekly), Cancun and Tampa (both 8-weekly), and Harlingen and Phoenix (both daily).
While MSP may be the airline's biggest airport, it still accounts for just 6% of flights at the airport, with Delta the dominant carrier with 75% of flights.