New Route of the Day – Americas (1 July 2021): United Airlines between Washington and Athens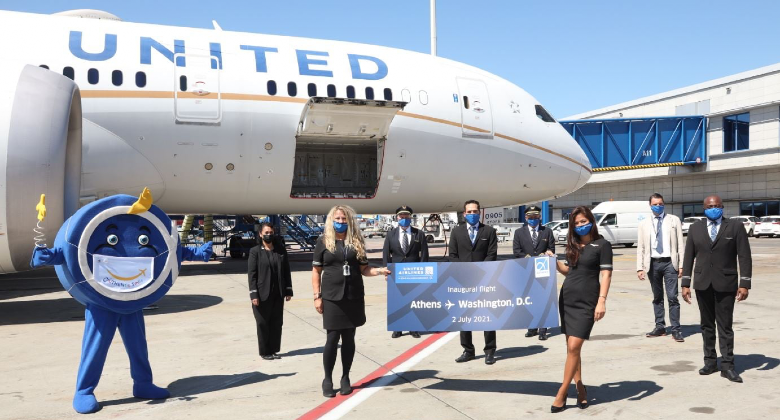 Despite (as yet) no significant easing of the US's entry restrictions regarding European nationals, US carriers have recently increased their services to Europe and even started new routes. One such is United Airlines's new daily service between Washington IAD and Athens. The first flight (UA 982 operated by a Boeing 787-8, registration N45905) departed the US capital on Thursday 1 July at 18:02 local time and touched down in the Greek capital at 09:52 local time the following morning. Hence, the first flight from Athens to Washington took place on 2 July.
United adding three new transatlantic routes this summer
Apart from this new service linking the capitals of the US and Greece, the Star Alliance carrier began daily service, also on 1 July, between Chicago and Reykjavik KEF, while later this month it is planning to launch 4-weekly service between New York EWR and Dubrovnik in Croatia.
For comparison, American Airlines has also added three new European routes this summer (Boston and Seattle to London LHR, and New York JFK to Athens), while Delta Air Lines has added five new European routes (Atlanta to Athens, Boston to Reykjavik and Rome FCO, New York JFK to Dubrovnik, and Seattle to London LHR).
The last one of these (which competes directly with American Airlines) appears to be taking a break from 6 July before resuming in early October. During that hiatus, Virgin Atlantic is hoping to operate the route daily according to Cirium Data and Analytics schedule information.