New Route of the Day – Americas (10 November 2023): Porter Airlines between Toronto YYZ and Fort Myers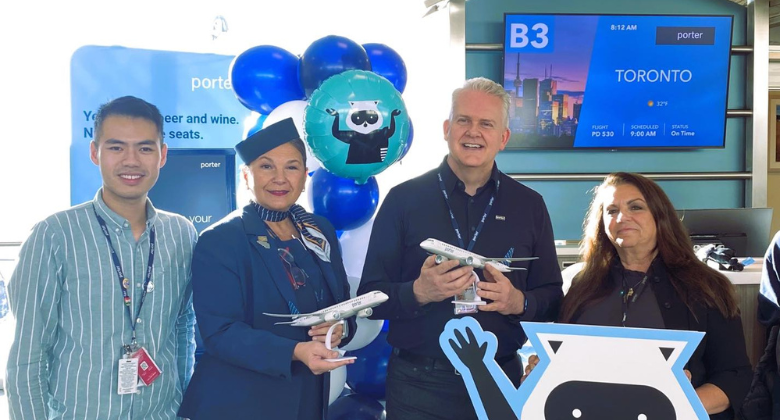 Porter Airlines introduced its latest route to the US with the launch of daily flights between Toronto YYZ and Fort Myers. The 1,910-kilometre service will be maintained by the 132-seat E195 E2 aircraft. The airline will compete directly against 14-weekly Air Canada flights and 10-weekly WestJet services.
Flight PD535 departs Toronto YYZ at 16:45 local time, arriving in Fort Myers at 20:00 local time. The return service, operating as PD530, takes off from the Florida airport at 09:00 local time, touching back down in Canada's largest city at 12:00 local time.
What they said
Kevin Jackson, Executive Vice President and Chief Commercial Officer at Porter Airlines, said: "Canadians love Florida and they deserve to enjoy their travels the moment they get on the plane. With Porter, every passenger receives the same level of hospitality and elevated service - travellers will notice the difference when they fly with us.  It's a pleasure to bring our elevated economy experience to southwest Florida."
Ben Siegel, Executive Director of the Lee County Port Authority, added: "We want to extend Porter Airlines a warm welcome from Southwest Florida International Airport. Today, Porter inaugurates its first nonstop flight into Fort Myers from Toronto, Canada, a popular destination for residents and visitors coming to Southwest Florida. This daily service will be a great new option for travellers to enjoy."
Porter Airlines is the fourth largest carrier between Toronto and Florida
Porter Airlines now maintains five routes out of Toronto YYZ to Florida, including Tampa, Orlando MCO, Fort Lauderdale and Miami, alongside the newly launched Fort Myers. The airline is the fourth largest on the Toronto YYZ - Florida market in terms of seat capacity and the number of operated flights, offering an average of 1,848 departing seats per week. Air Canada leads the market, followed by WestJet and Flair Airlines. On the other hand, Porter Airlines is ahead of American, Lynx Air and Canada Jetlines.
In addition to maintaining flights between Toronto YYZ and Florida, a popular destination with Canadians during the winter months, Porter Airlines also operates from Ottawa to Orlando MCO and Fort Lauderdale.