New Route of the Day – Americas (11 January 2023): Swoop between Hamilton and Punta Cana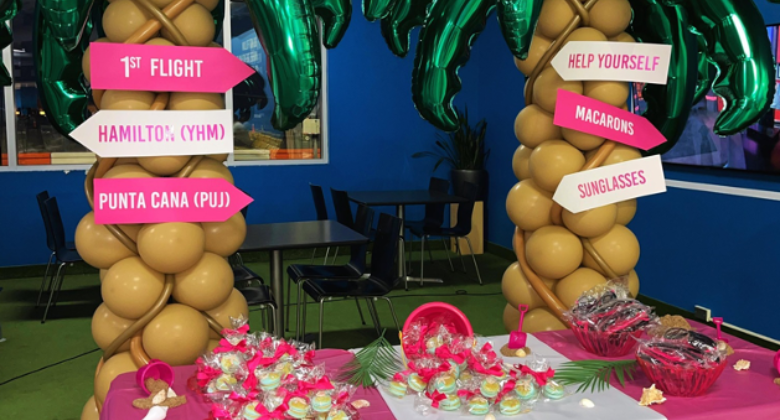 Swoop continues to grow its international network from Canada. On 11 January the lower-cost subsidiary of WestJet began weekly (Wednesday) service from Hamilton to Punta Cana in the Dominican Republic. The 2,935-kilometre route is also served weekly by both Air Transat and Sunwing Airlines. Swoop plans to fly the route year-round with its 737-800s.
This is Swoop's second route to Punta Cana. It already serves the airport 3-weekly from Toronto YYZ, a route it began in December 2021.
Swoop now offers 14 routes from Hamilton
Swoop is the biggest carrier at Hamilton offering a mix of domestic and international routes in January (weekly frequency in brackets):
Domestic: Abbotsford (7), Edmonton (7), Halifax (7), St John's (5), Winnipeg (4), Moncton (2)
Dominican Republic: Punta Cana (1)
Jamaica: Montego Bay (2)
Mexico: Cancun (2), Puerto Vallarta (2)
US: Orlando SFB (4), Fort Lauderdale (2), Las Vegas (2), St. Pete-Clearwater (2)
Over 400 flights weekly flights
By the end of January Swoop will be operating 400 flights per week spread across 26 airports. Its top five airports for weekly departures are Toronto YYZ (80), Edmonton (68), Hamilton (49), Abbotsford near Vancouver (43) and Halifax (22). Its busiest non-Canadian airports are Las Vegas (13 weekly departures), Orlando SFB and Puerto Vallarta (11 each).