New Route of the Day – Americas (12 December 2021): COPA between Panama City and Atlanta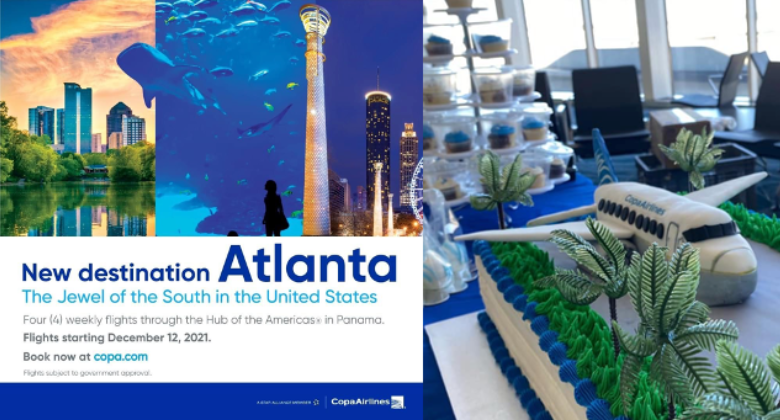 COPA Airlines on Sunday 12 December added Atlanta in Georgia to its list of destinations in the US served non-stop from its base at Panama City in Panama. The new service will operate 4-weekly (Tuesdays, Wednesdays, Saturdays and Sundays) using the Star Alliance member's 737-800s. The 2,770-kilometre route is already served daily by SkyTeam carrier Delta using 737-900s. In response to COPA's entry into the market, Delta is planning to add a second flight on Saturdays and Sundays, starting in January. These additional frequencies will be operated using 737-800s.
COPA's existing routes to the US mainland in December 2021 are:
Miami: 41-weekly
New York JFK: 31-weekly
Orlando: 30-weekly
Washington IAD and Los Angeles: both 14-weekly
San Francisco: 8-weekly
Chicago ORD: 7-weekly
Fort Lauderdale: 6-weekly
Boston: 5-weekly
Denver, Las Vegas and Tampa: all 4-weekly
Back in pre-pandemic December 2019, COPA also served New Orleans 4-weekly. Launched in June 2015, the route was suspended at the start of the pandemic and shows no signs yet of being reinstated.
Load factor down just one percentage point versus 2019
COPA's recently released traffic statistics for November 2021 reveal that RPMs (Revenue Passenger Miles) were down 17.3% compared with November 2019, while ASMs (Available Seat Miles) were down 16.3%. As a result, load factor was 84.5% last month, compared with 85.5% two years earlier.