New Route of the Day – Americas (12 October 2023): Lynx Air between Toronto YYZ and Phoenix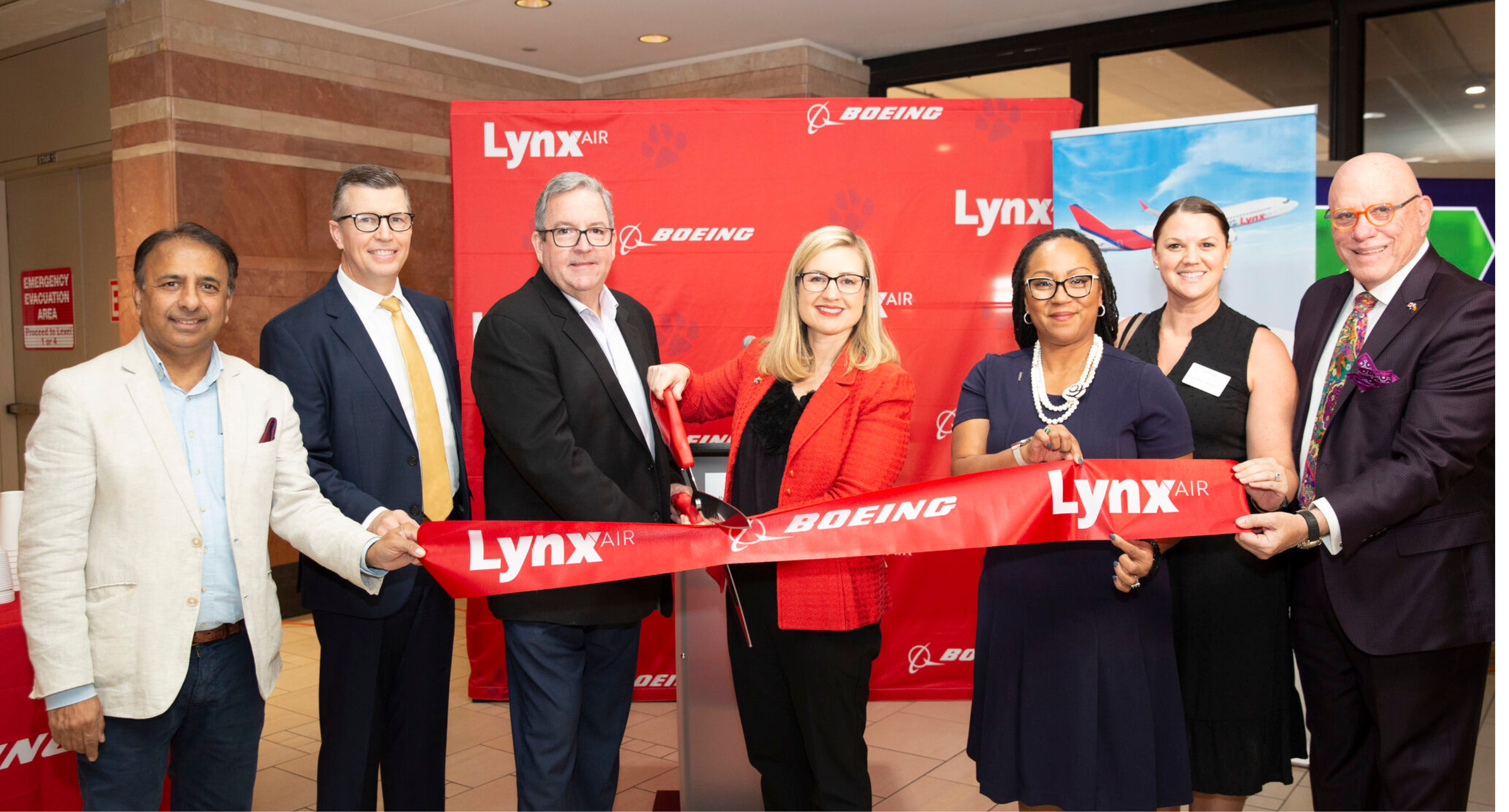 Lynx Air inaugurated operations between Toronto YYZ and Phoenix on Thursday 12 October. The 3,020-kilometre service will be maintained 3-weekly on Tuesdays, Thursdays and Saturdays with the 189-seat 737 MAX 8 aircraft. The airline will compete directly against Air Canada's daily rotation on the route.
Flight Y9642 departs Toronto YYZ at 16:40 local time, arriving in Phoenix at 18:53 local time. The return flight, operating as Y9711, takes off from Phoenix at 10:20 local time, arriving in Canada's largest city at 17:35 local time.
What they said
Jim Sullivan, CEO of Lynx Air, said: "Toronto is our fastest growing hub as it has historically been underserved by low-cost carriers, so airfares have been too high for too long. Lynx Air is changing that. We are proud to be the only low-cost carrier offering service between Toronto and Phoenix. Whether you are traveling to enjoy the sunshine, golf, take in the nightlife, or catch a sporting event, Lynx will ensure a great flying experience at an ultra-affordable price."
Janik Reigate, Director of Strategic Customer Relationships at the Greater Toronto Airports Authority, noted: "We are pleased to see Lynx continue to grow its route offering from Toronto Pearson. This new service to Phoenix will provide increased choice for passengers looking to escape Canada's winter weather."
Kate Gallego, Mayor of Phoenix, added: "Today, Phoenix is celebrating another milestone in our city's connectivity and growth. The new Lynx route between Phoenix and Toronto is another example of how we're working to expand opportunities for our residents and visitors alike. These flights will not only bring our two great cities closer together but will also open the door to new economic, cultural, and personal ties. We look forward to welcoming travellers from Toronto to the sunshine and hospitality of the Phoenix area, and we're excited to see the positive impact this route will have on our community."
Lynx Air now serves ten destinations from Toronto YYZ
Lynx Air has been quickly expanding its network out of Toronto YYZ, with ten destinations served, one of which is seasonal - St. John's. The ULCC has been placing particular emphasis on expanding its cross-boarder network, with three of the ten routes being to the US. In addition to the newly added Phoenix, they include Los Angeles and Orlando MCO. This will grow further in the coming months, with the airline to introduce flights to Tampa on 16 November and Fort Myers on 14 December.
By December 2023, Lynx will be operating over 22,000 seats per week across its North American network to and from Toronto. This represents an increase of 201% compared to the previous year. To support this extensive growth, Lynx Air established a pilot and cabin crew base in Toronto during the summer.