New Route of the Day – Americas (13 September 2023): El Al between Tel Aviv and Fort Lauderdale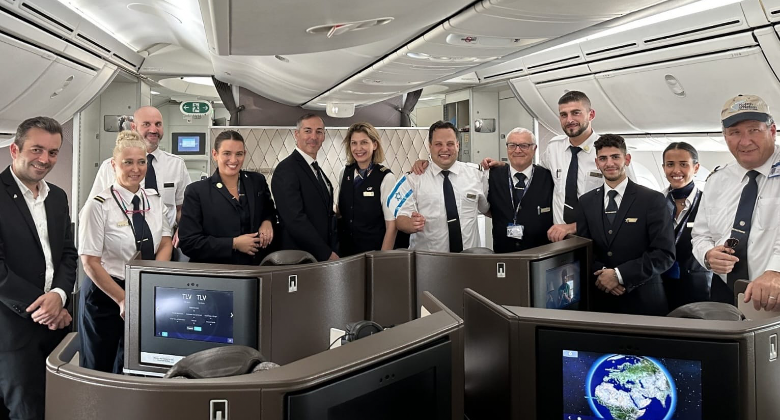 El Al introduced a new limited transatlantic service between its Tel Aviv hub and Fort Lauderdale. The 10,595-kilometre route will be maintained weekly, on Wednesdays, over the Jewish holidays, until 12 October. The service will be restored 2-weekly from 15 April. El Al will deploy its 238-seat 787-8 aircraft. It faces no competition between the two cities.
Flight LY21 departs Tel Aviv at 01:00 local time, arriving in Fort Lauderdale at 07:30 local time. The return service, operating as flight LY22, takes off from the Florida airport at 21:00 local time, touching back down in Israel at 16:05 local time the following afternoon.
What they said
Mark Cavaliere, Senior Vice President for the Americas at El Al, said: "As demand for travel continues to increase from Florida to Israel, across all segments, we're confident that the new service to Fort Lauderdale will exceed our customers' expectation for service, convenience and value. We're operating more than 40 flights a week between the US and Israel, continuing our mission to be 'The Bridge' between Israel and the world."
Mark E. Gale, CEO and Director of Aviation at Fort Lauderdale Airport, added: "The addition of El Al to the airport's roster of international carriers is a significant step forward to increase the portfolio of global airlines and routes."
El Al expands US network to six destinations
El Al now operates 35 weekly flights from Tel Aviv to the US, offering 9,287 seats in each direction over the Atlantic. The Israeli carrier maintains operations to Boston, New York JFK, New York EWR, Los Angeles and Miami, in addition to Fort Lauderdale.
Despite now serving two airports in Florida, El Al has increased frequencies to Miami to 6-weekly, in part due to American's decision earlier this year to discontinue the route. The Israeli carrier handled over 100,000 passengers on its Miami service last year.
El Al has outlined plans to significantly grow its international footprint over the next five years, which will involve network expansion in the US as well. The airline has earmarked Seattle as its seventh gateway in the country.
Fort Lauderdale restores Middle East flights
Fort Lauderdale will be linked to the Middle East for the first time in three years. In 2020, Emirates discontinued services to the airport in favour of Miami. As a result, the airport lost direct connectivity to the Middle East and the possibility of feeding connecting traffic through JetBlue's former cooperation with the Dubai-based carrier.
El Al's new service will enable passengers to connect onto other flights in the airline's network through Tel Aviv. Ben Gurion Airport has become a more appealing transfer option after Saudi Arabia opened its airspace to Israeli carriers last year, reducing flight time on a number of El Al's routes.