New Route of the Day – Americas (14 February 2023): Canadian North between Calgary and Yellowknife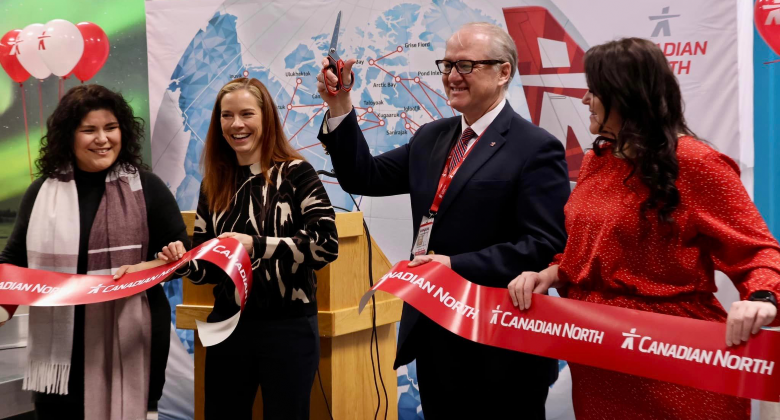 Canadian North introduced a new domestic service on 14 February connecting Calgary and Yellowknife (IATA code YZF). The 1,260-kilometre journey is maintained daily by the carrier's B737-300 aircraft. It competes directly against WestJet, which operates a 9-weekly service between the two cities through its regional feeder WestJet Encore and its Q400 turboprop aircraft.
What they said
Michael Rodyniuk, President and CEO Canadian North, said: "We are strengthening our airline, providing more travel options to our core market in Canada's North and High Arctic.  These new flights to our Western Arctic hub in Yellowknife deliver enhanced jet service to our passengers and cargo customers. This is all part of our Go-Forward Plan, strengthening our core market, our northern scheduled service, delivering on our mission to Make life better in the communities we serve."
Mark Fleming, Vice Chairman Board of Directors at Canadian North, noted: "As an Arctic airline, Canadian North continues to show its focus on making life better for Northern people and communities. This expansion of service will add seats, significantly enhance connections, and give our residents more access to vital services they need."
Canadian North grows Yellowknife hub
Canadian North primarily focuses on air travel between hamlets and towns in northern Canada. Yellowknife serves as a key market for connecting smaller, more isolated towns with the rest of Canada. With the addition of Calgary, Canadian North now serves fifteen destinations out of Yellowknife, making it the largest carrier in terms of network and capacity.
Yellowknife is the capital of Canada's Northwest Territories with a population of around 46,000. In addition to Canadian North and WestJet, Yellowknife Airport is also served by Air Canada, Air North, Air Tindi, Northwestern Air and North-Wright Airways.