New Route of the Day – Americas (14 July 2022): Lynx Air between Toronto and Edmonton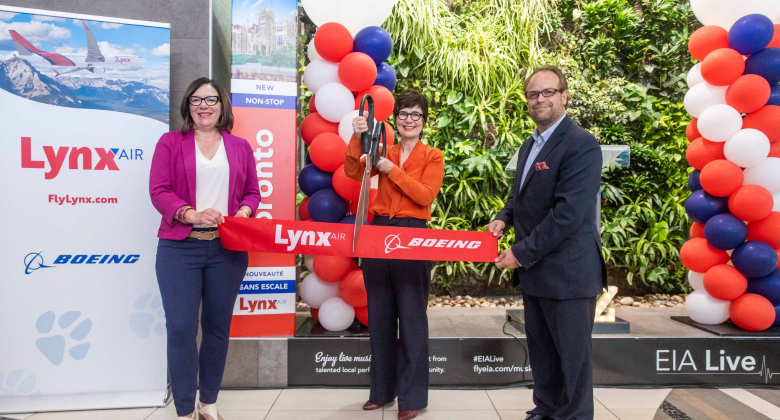 Lynx Air (IATA code Y9) now serves Edmonton in Alberta. On 14 July, the new Canadian low-cost carrier began daily service on the 2,700-kilometre route from Toronto YYZ. The route is already well served by Air Canada (52-weekly), WestJet (44-weekly), Swoop (10-weekly) and Flair Airlines (9-weekly). Edmonton becomes the airline's tenth airport, and this is the airline's 14th non-stop route since its first flight on 7 April 2022.
The airline currently has four 737 MAX 8s and according to Cirium data it plans to operate 148 weekly flights in August, with at least 20 flights on every day of the week.
What they said
Merren McArthur, CEO of Lynx Air, said: "With the addition of Edmonton to our network today, Lynx is proud to make air travel accessible to 10 destinations across Canada. Whether you are traveling to connect with friends and family, explore the natural beauty of the Edmonton River Valley Parks or treat yourself to shopping and entertainment at West Edmonton Mall, Lynx will ensure a great flying experience at an ultra-affordable price."
Myron Keehn, VP of Air Service and Business Development, EIA, added: "We look forward to working closely with Lynx to help Edmontonians and surrounding communities get to their destinations affordably. More flight options and affordable airfares are two key factors driving the recovery of the aviation industry and many other ancillary industries. As passengers travel more frequently and are able to spend more at their destination on accommodations and experiences, they are stimulating the local economy."