New Route of the Day – Americas (16 January 2023): Advanced Air between Albuquerque and Las Cruces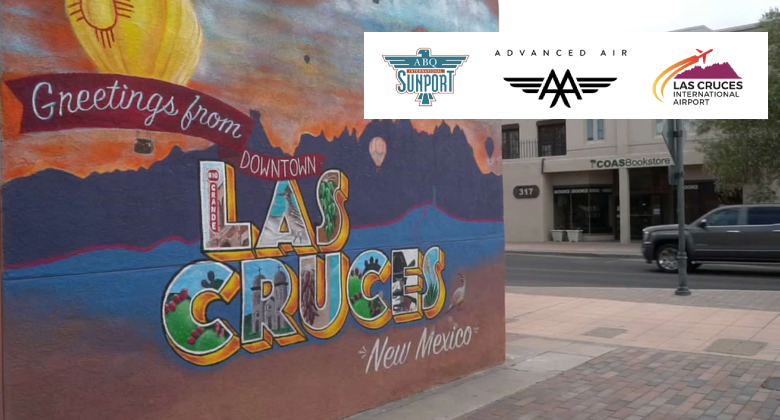 Advanced Air (IATA code AN) has put Las Cruces in New Mexico back on the scheduled aviation map. On Monday 16 January the US regional carrier began operations between Albuquerque and Las Cruces. There are currently seven flights per week, with a single daily flight on Tuesdays, Wednesdays and Thursdays and 2-daily service on Mondays and Fridays. The carrier utilises a 9-seat King Air 350 on the 305-kilometre route. This is the first commercial service at Las Cruces since 2005.
Las Cruces becomes the fourth airport in New Mexico serviced by Advanced Air, joining Albuquerque, Silver City's Grant County Airport (SVC), and Gallup Municipal Airport (GUP). With this new service, Albuquerque now offers non-stop flights to 26 destinations throughout the country.
What they said
Levi Stockton, Founder & President of Advanced Air, said: "We are thrilled to be working with the City of Las Cruces and State of New Mexico to bring viable air service back to this vibrant culture and community."
Andy Hume, Las Cruces Airport Administrator, noted: "Passenger air service returning to Las Cruces has been a long time in the making. We're excited about having a new travel option for business, tourism, and health care."
Richard McCurley, Director of Aviation for the City of Albuquerque, added: "We're proud to work with our partners at Advanced Air to offer this new service between our communities. The quick 54-minute flight will provide a convenient option for those who commute from Albuquerque to the Las Cruces area and is another encouraging indicator of our industry's growth going into 2023."
Subsidised service
The funding for passenger air service comes from the New Mexico Rural Air Service Enhancement (RASE) Grant, which was put into place to guarantee that small communities without scheduled operations could attract regular air service, providing access to a large or medium-hub airport. This program provides a mix of State and City-allocated funds to induce airlines to enter the smaller markets in New Mexico. Last summer, Gallup became the first recipient of the grant, also serviced by Advanced Air. The contract for this new service to Las Cruces is for two years.
Fixed pricing starts at $85 each way or customers can purchase bulk packets of 10 one-way tickets at a savings of 20% off refundable fares, for an all-inclusive cost of $826.60. Customers will be treated to free snacks and drinks aboard Advanced Air's aircraft.
About Las Cruces
Home to over 110,000 residents, Las Cruces is the second largest city in New Mexico. The airport is located about 15 kilometres west of downtown and serves a growing region of more than 250,000 people. The renovation and expansion of the terminal, airport infrastructure, and development of new areas for hangar construction supports the goals and priorities for the airport to be a hub for passenger air service and economic development in southern New Mexico.