New Route of the Day – Americas (17 September 2022): Air New Zealand between Auckland and JFK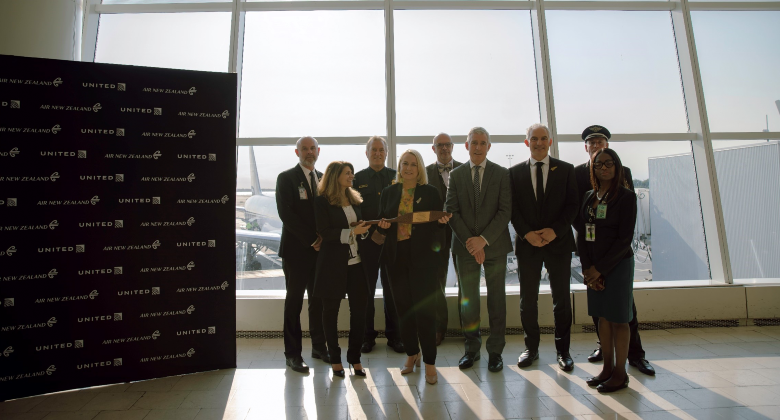 Air New Zealand has launched its longest ever route with the introduction on Saturday 17 September of a 3-weekly non-stop service between Auckland and New York JFK. The 14,180-kilometre route will be operated using the airline's 787-9s. The inaugural service, NZ 2 operated by ZK-NZN, departed Auckland at 16:23 local time. It arrived in New York 15 hours and 46 minutes later at 16:09 local time, on the same day. The return flight, NZ 1, departed a couple of hours later than scheduled at 23:51 local time and arrived back in New Zealand 16 hours and 36 minutes later at 08:27, on Monday 19 September. The route will be flown using three-class 787-9s with 27 seats in Business Premier, 33 seats in Premium Economy and 215 seats in Economy. According to planespotters.net it has five aircraft with this configuration.
Seven North American routes by November
This brings to six the number of destinations currently served by Air New Zealand in North America. It already serves Honolulu, Houston IAH, San Francisco and Vancouver each with 3-weekly flights and Los Angeles with 9-weekly flights. Flights to a seventh destination, Chicago ORD, will resume at the end of October. Competition on these routes comes from Hawaiian Airlines, which offers 3-weekly service on the Honolulu route and United, which resumes service on the San Francisco route in early October. In addition, American will launch a new service between Dallas/Fort Worth and Auckland from the end of October.
Auckland passenger recovery at 66% in July
Passenger statistics show that Auckland Airport welcomed 1.157m passengers in July 2022. Of these 672,000 were on domestic flights and 485,000 on international flights. That represents a traffic recovery of 66% compared with July 2019. In June the traffic recovery rate was 62%.
What they said
Greg Foran, CEO, Air New Zealand, said: "As one of the world's greatest cities, Air New Zealand is proud to add the Big Apple to its list of 29 international destinations. By adding greater access to the East Coast of the US, we're connecting our North American customers to the possibilities of 20 destinations within New Zealand as well as the Pacific and Australia, all within easy reach. This is terrific for our customers."