New Route of the Day – Americas (18 May 2022): Spirit Airlines between Philadelphia and Oakland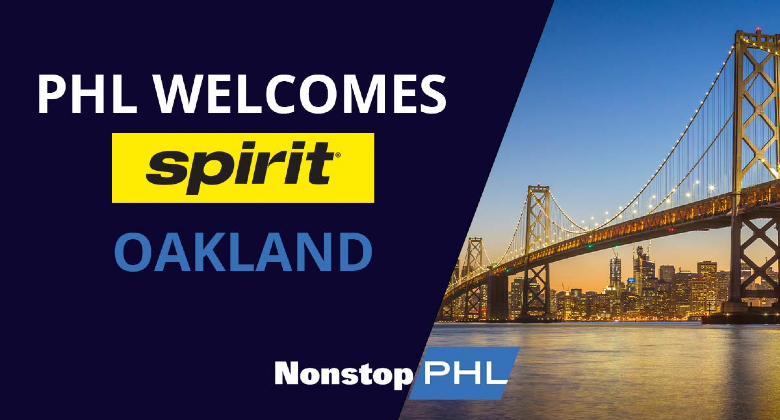 Spirit Airlines (IATA code NK) began daily service on Wednesday 18 May on the 4,040-kilometre route between Oakland in California and Philadelphia in Pennsylvania. No other carrier currently connects these two airports. Southwest was the last carrier to do so, operating daily between November 2004 and September 2007. This new route is Spirit's longest domestic route. It only operates one longer route, between Fort Lauderdale in Florida and Lima in Peru, which clocks in at 4,228 kilometres according to Cirium data.
Initially the route has some schedule fluctuations. However, according to Cirium data, from 5 June flight NK 2168 will depart Philadelphia at 08:00 and arrive in Oakland at 10:55. Flight NK 2169 will leave Oakland at 16:13 and arrive back in Philadelphia at 00:36 early the following morning. Different aircraft are used for each sector.
Neither airport is particularly significant to Spirit, with Philadelphia ranking as the ULCC's 13th busiest airport in June in terms of weekly departures (with 131) and Oakland ranking just 23rd, with 63 weekly departures. This June, the airline's top five airports for weekly departures are Fort Lauderdale (545), Orlando MCO (506), Las Vegas (483), Los Angeles (207) and Dallas/Fort Worth (194).