New Route of the Day – Americas (19 December 2021): United to Eastern Sierra Regional Airport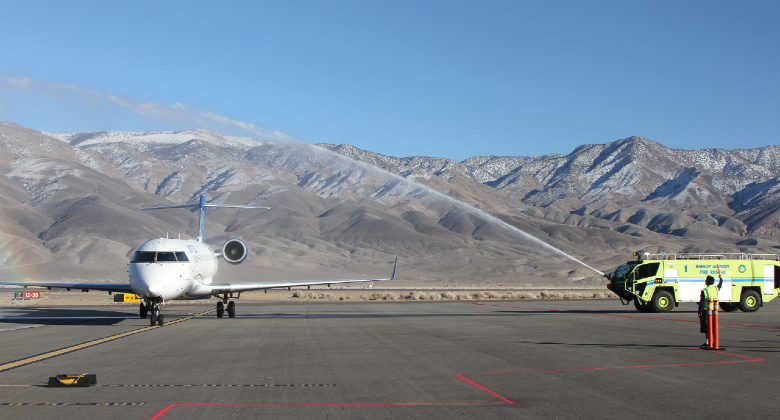 United Airlines added a new airport to its US route network on 19 December when it began daily flights from three airports to Bishop in central eastern California. The airport, although just two kilometres from Bishop, is promoted as Eastern Sierra Regional Airport. The three routes are from United's bases at Denver, Los Angeles and San Francisco and all will be served by CRJ 700s operated by SkyWest Airlines on behalf of United. According to Cirium data the routes do not operate on certain days in January and February. Departure times from Bishop in January are 13:20 for the Denver service, 15:33 for the San Francisco service, and 16:46 for the Los Angeles service.
Prior to the start of the pandemic, United operated flights from all three of its west coast hubs to nearby Mammoth Lakes Airport (also known as Mammoth Yosemite Airport), which is just 52 kilometres away. This facility now no longer has scheduled services from major carriers but does welcome scheduled public charter services operated by Advanced Air from Burbank, Hawthorne and San Diego/Carlsbad. The carrier uses a mix of Beech Super King Air 350s and Dornier 328 Jets on these services.
What they said
John Urdi, Mammoth Lakes Tourism Executive Director, said: "Having Eastern Sierra Regional Airport in Bishop obtain commercial status will change the way the world accesses one of the most beautiful parts of California. The Eastern Sierra has always been a bucket list destination for people around the country, and the world, and now it will be more accessible for those visitors coming from longer distances and spending more time enjoying all that the region has to offer."