New Route of the Day – Americas (19 June 2023): Norse Atlantic between Rome FCO and New York JFK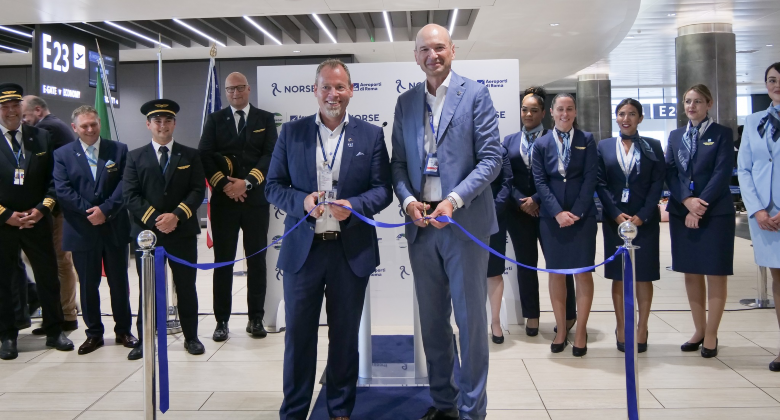 Norse Atlantic has launched operations from Rome FCO with a long-haul service to New York JFK on Monday 19 June. The airline is using its 338-seat 787-9 on the 6,885-kilometre service, which will be maintained daily. The route from the Italian capital becomes the airline's fifth to New York JFK alongside services from Berlin, London LGW, Oslo and Paris CDG.
Flight N0401 departs the Italian capital at 18:55 local time, arriving at New York JFK at 22:30 local time. The return service, flight N0302, takes off from New York at 00:30 local time, arriving in Rome FCO at 15:15 local time.
What they said
Bjorn Tore Larsen, CEO of Norse Atlantic Airways, said: "We are thrilled to launch our inaugural service between Rome and New York JFK, connecting two vibrant cities with deep historical and cultural ties. Our commitment to delivering affordable long-haul travel experiences without compromising on quality is at the core of Norse Atlantic Airways' vision. We look forward to welcoming passengers on board and providing them with exceptional service and value on this exciting new route."
Ivan Bassato, Chief Aviation Officer at operator Aeroporti di Roma, added: "The inclusion of this flight to New York JFK contributes to strengthening the offer of direct flights to the United States - which will see record levels during the 2023 summer season. We trust that the carrier's new offer will enrich the market with additional solutions, capable of intercepting new market segments and stimulating additional demand for direct connections between Rome and New York."
Norse faces direct competition from three airlines
Norse is entering a competitive field between Rome FCO and New York JFK with another three airlines serving the same route, offering a combined total of over 60 flights per week this summer.
American, 14-weekly
Delta, 21-weekly
ITA Airways, 21-weekly
Furthermore, United also maintains 14-weekly rotations between Rome FCO and New York EWR. As a result, Greater NYC has 77 weekly services from the Italian capital.
Rome FCO is Italy's top long-haul airport
Rome FCO is by far Italy's busiest long-haul airport this July-September (Q3). Serving as the hub of ITA Airways, an important SkyTeam airport, a crucial tourism destination, and Italy's largest city, Rome provides 62% of the country's total long-haul operations. It has more than twice as many long-haul flights as Milan MXP. It has especially benefited recently from strong growth by North American operators and various new carriers.
New York JFK is overwhelmingly the most served long-haul route from the Italian capital. The total number of flights this summer has increased 40% compared to 2019 levels.