New Route of the Day – Americas (2 February 2023): Breeze between Hartford and Vero Beach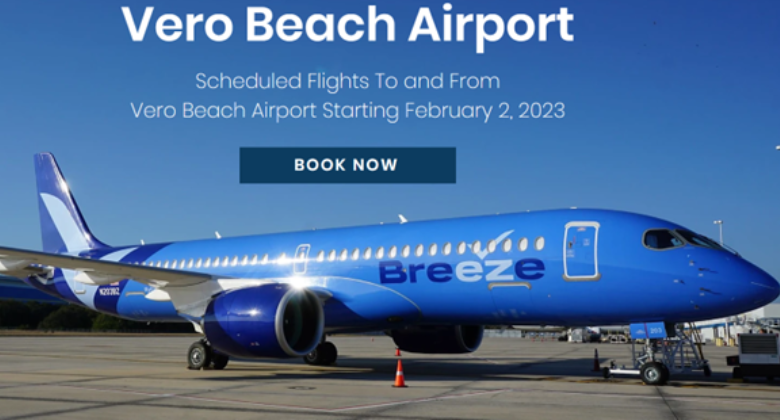 Breeze (IATA code MX) has added another airport in Florida to its network. On 2 February the airline began serving Vero Beach (IATA code VRB) from Hartford in Connecticut using its A220-300s. The 1,730-kilometre route will be flown between 3- and 5-weekly between now and the middle of May, before settling down into a 2-weekly service (Mondays and Fridays) from mid-May until early September. A second route, from White Plains in the state of New York to Vero Beach, was launched a day later on 3 February. This route is set to operate 3-weekly (Thursdays, Saturdays and Sundays) until early September.
Located on Florida's Treasure Coast in Indian River County, Vero Beach lies between Orlando (125 kilometres to the north) and West Palm Beach (115 kilometres to the south). The city has a population of around 16,000. The airport is home to general aviation manufacturer Piper Aircraft. Tourism and the citrus industry are other significant employers in the region.
Breeze replaces Elite Airways
Previously, Vero Beach Regional Airport offered flights with Elite Airways to New York EWR (3-weekly) and Portland PWM (weekly) using CRJ-700s. However, the airline has not been operating at Vero Beach since last summer and, according to local news reports, owes the airport several thousand dollars in unpaid airport fees. Although Elite Airways has indicated that it plans to return to Vero Beach, its website booking tool does not currently allow bookings on any routes.