New Route of the Day – Americas (2 September 2021): Air Senegal between Dakar and the US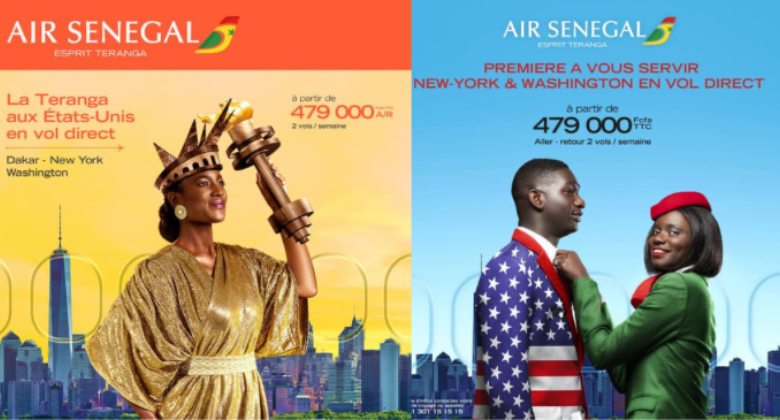 Air Senegal (IATA code HC) launched its first ever flights to the US on 2 September with non-stop service from Dakar to New York JFK and then an onward sector to Baltimore/Washington. The service will be flown 2-weekly using an A330-900 operated on the airline's behalf by Hi Fly Malta. The inaugural service on the 6,160-kilometre route to JFK (flight number HC 407 operated by an Airbus A330-900, registration 9H-SZN) departed Dakar at 02:56 and touched down in New York almost eight hours later at 06:51 local time. The onward service to Baltimore/Washington departed at 10:32 local time arriving 36 minutes later at 11:08. The scheduled flight time for this sector is 90 minutes. After sitting on the ground for over 10 hours, the airline then operates the route in the reverse direction. Competition on the New York to Dakar route is provided by Delta, which during 2021 has operated between three and six weekly flights on the route, using mostly 767-300s, but from September onwards, A330-200s.
Air Senegal has fleet of eight aircraft
Formed in 2016 after the collapse of Senegal Airlines, Air Senegal began operations in 2018 and currently has a fleet of eight aircraft according to planespotters.net. These comprise two A330-900s, two A321s, two A319s and two ATR 72s. According to Cirium Data and Analytics, the airline currently offers non-stop service from Dakar to 14 destinations, of which 10 are in Africa. Apart from JFK, the other three inter-continental services are to Marseille, Milan MXP and Paris CDG in Europe. In addition, Barcelona is served via Casablanca and Lyon via Marseille.