New Route of the Day – Americas (2 September 2023): Norse Atlantic between London LGW and Boston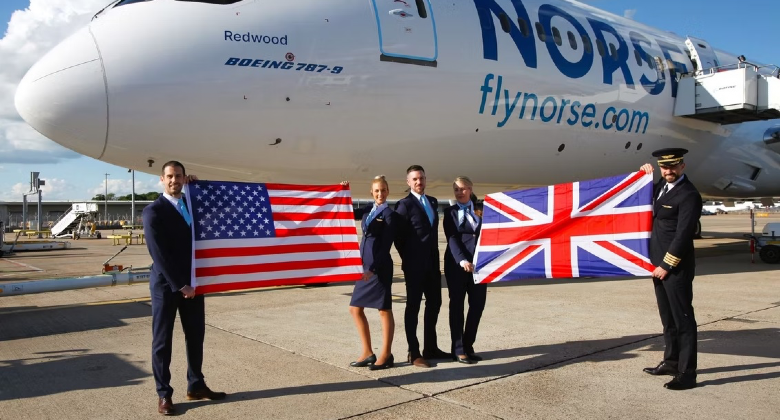 Norse Atlantic introduced its latest long-haul service on Saturday 2 September by launching limited operations between London LGW and Boston. The 5,285-kilometre service will run 5-weekly, on Mondays, Wednesdays, Thursdays, Fridays and Saturdays, with its 338-seat 787-9 aircraft.
Flight Z0750 departs London LGW at 15:00 local time, arriving in Boston at 17:20 local time. The inbound service, operating as flight Z0751, takes off from the Massachusetts airport at 21:00 local time, touching back down in the UK capital at 08:45 local time the following morning.
What they said
Matthew Hatfield, Director of Air Route Development for the Massachusetts Port Authority, said: "Congratulations to Norse Atlantic Airways on the launch of your new service between London Gatwick and Boston Logan! I am delighted to be a part of this journey, and our passengers are looking forward to having an additional option to explore London via your services."
Limited flights and JetBlue competition
Initially planned as a year-round service, Norse Atlantic recently adjusted its operations between London LGW and Boston, with flights to be suspended during the upcoming winter season, which runs between 29 October 2023 and 30 March 2024. Services are scheduled to be restored on 31 March. As a result, Norse Atlantic plans to operate a total of 37 flights between the two until the winter season, with a total of 12,506 seats each way.
Norse Atlantic will compete against JetBlue's daily service on the route, however, the latter is also temporarily suspending its flight between 22 September and 29 October, during which Norse will be the sole operator between the two cities.
Norse Atlantic to add two new London routes
The carrier will add two new winter seasonal destinations in the Caribbean to its London LGW network.
1 December: Bridgetown (5-weekly)
1 December: Montego Bay (4-weekly)
Norse Atlantic also initially scheduled services between London LGW and Kingston in Jamaica but has shelved the planned launch.
On 17 September Norse will replace its existing London LGW – Fort Lauderdale service with Miami to achieve higher yields and greater passenger awareness, together with more freight-carrying ability.