New Route of the Day – Americas (21 August 2021): Vivaaerobus between Mexico City and Bogota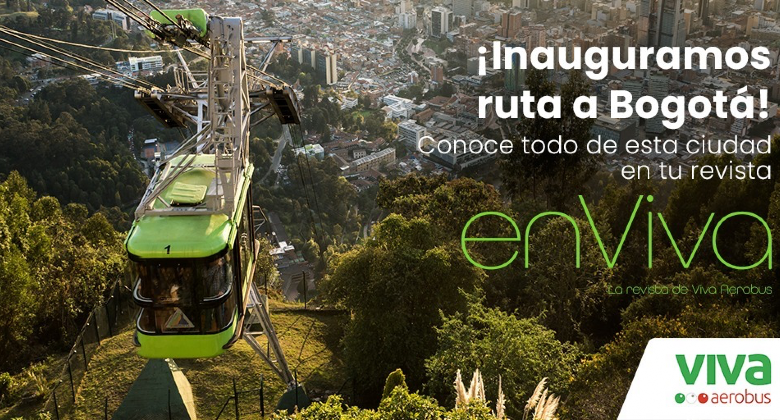 Mexico's Vivaaerobus launched its first ever service to Colombia when it began flying between Mexico City and Bogota on Saturday 21 August. The inaugural service on the 3,160-kilometre route (flight number VB 192 operated by an A320neo, registration XA-VIL) departed Mexico City at 07:27 and touched down in Bogota four hours and 11 minutes later at 11:38. The return flight (VB 193) departed the Colombian capital at 14:08 (after a turnround of two-and-a-half hours) and arrived back in Mexico at 18:43.
Initially the route is operating 2-weekly on Wednesdays and Saturdays with frequency set to increase to daily from Monday 20 September, according to the airline's on-line booking tool. Competition on the route comes from Aeromexico and Avianca both operating daily flights, as well as Viva Air Colombia and WINGO who both currently operate 4-weekly between the two capitals. Things will get even more competitive on the route when fellow Mexican LCC Volaris begins 4-weekly service in early October.
This new route becomes Vivaaerobus's third longest, beaten only by its Mexico City to New York JFK service at 3,364 kilometres and the 3,240-kilometre domestic service between Cancun and Tijuana.
Also serves seven cities in US from Mexico City
Vivaaerobus, which began domestic flights in November 2006, commenced international service from Cancun and Monterrey to Austin in May 2008. International connections from Mexico City only began in December 2017, to Las Vegas. The carrier is currently offering 20 international routes in September, eight from Mexico City, five from Monterrey, three from Guadalajara, and two each from Cancun and Leon/Guanajuato. Of these, 18 are to airports in the US, with a weekly service from Cancun to Havana in Cuba being the other international route.
From Mexico City, Vivaaerobus currently serves seven destinations in the US; Chicago ORD (launched December 2020), Dallas/Fort Worth (November 2020), Houston IAH (July 2020), Las Vegas (December 2017), Los Angeles (July 2020), New York JFK (October 2018) and San Antonio (September 2020).