New Route of the Day – Americas (21 May 2022): Air Canada between Montreal and Milan MXP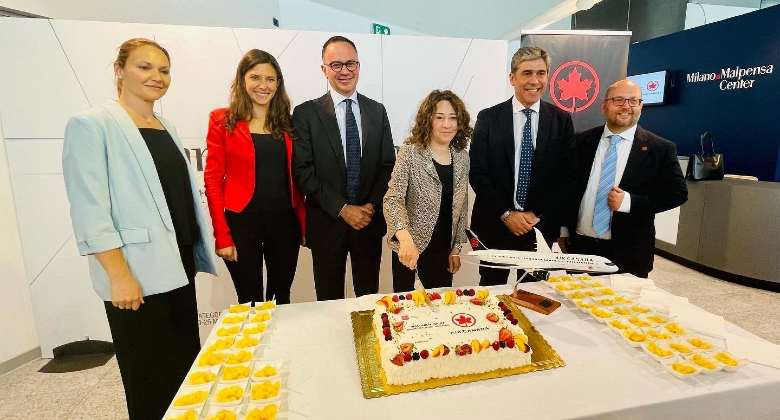 Air Canada launched its first new European route since the start of the pandemic when it began service on Saturday 21 May between Montreal and Milan MXP. The 6,130-kilometre route will be served 5-weekly for the rest of the summer, with Cirium schedule data showing frequency dropping to 4-weekly in November. The Star Alliance carrier will use its A330-300s on the route. The first service from Milan back to Montreal took place on Sunday 22 May.
40 European routes planned this summer
Schedule data indicates that Air Canada is planning to operate 40 routes to Europe this summer. This is down from over 50 in the pre-pandemic summers of 2018 and 2019. This new service between Montreal and Milan appears to be the airline's only new European route this summer. Of the 40 routes, 18 are from Toronto, 15 from Montreal, four from Vancouver, two from Calgary and one from Halifax. London LHR is served from all five airports, Frankfurt from four and Dublin from three. There are no longer Air Canada non-stop services to Europe from either Edmonton, Ottawa or St. John's.
In total this summer, Air Canada is serving 23 European airports with non-stop service from at least one Canadian airport. This compares with 33 in August 2019. The ten cities to not yet see Air Canada services reinstated are; Berlin, Bordeaux, Bucharest, Budapest, Glasgow, Marseille, Porto, Prague, Warsaw and Zagreb.
Between 2008 and 2018, Air Canada had trebled the number of European routes offered from 18 to 54 and doubled the number of weekly flights from 175 to 351. This summer Air Canada is planning to offer around 275 weekly flights across the Atlantic across its 40 routes with an average weekly frequency of just under seven flights per week.