New Route of the Day – Americas (22 July 2021): Emirates between Dubai and Miami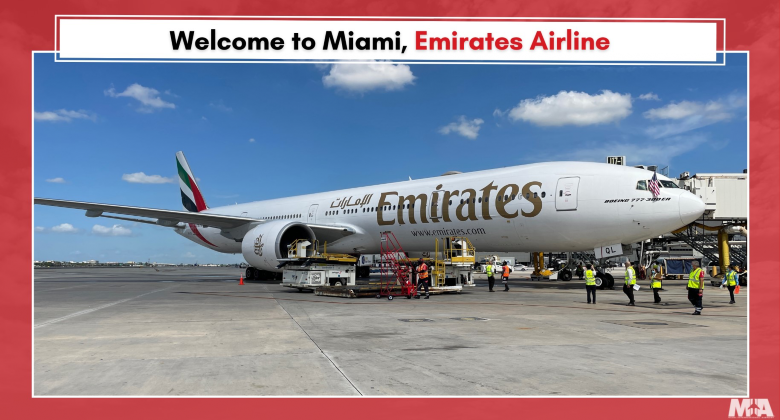 On Thursday 22 July, Emirates launched 4-weekly service between Dubai and Miami in Florida. The 12,620-kilometre route will be operated on Mondays, Thursdays, Fridays and Sundays. The inaugural service (flight number EK 213 operated by a Boeing 777-300 registration A6-EQL) departed Dubai at 03:24 local time and arrived in Florida 15 hours and 20 minutes later at 10:44 local time. The return flight, EK 214, departed Miami at 21:42 local time returning to the UAE at 19:19 the following day, after a flight of 13 hours and 37 minutes.
Now serving 12 airports in the US
Up until 2007, the only US destination served by Emirates non-stop from Dubai was New York JFK. Since then, 12 other US airports have received non-stop service from the UAE's busiest airport.
2007: Houston IAH
2008: Los Angeles, San Francisco
2012: Dallas/Fort Worth, Seattle-Tacoma, Washington IAD
2014: Boston, Chicago ORD
2015: Orlando
2016: Fort Lauderdale
2018: New York EWR
2021: Miami
That makes a total of 13 airports. However, Newark is now served via Athens while Fort Lauderdale service has been suspended. No US carrier currently serves Dubai (nor Abu Dhabi, nor Doha for that matter).