New Route of the Day Americas (26 April 2023): PLAY between Reykjavik and Washington IAD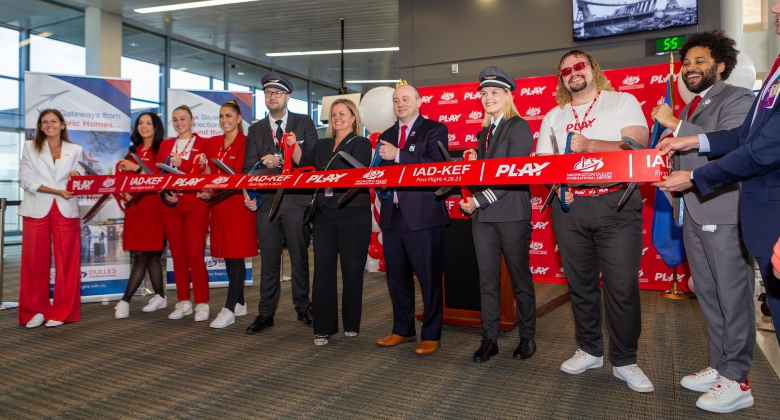 Icelandic carrier PLAY has introduced flights from its Reykjavik hub to Washington IAD on Wednesday 26 April. The 4,505-kilometre service will be maintained daily with the A320neo aircraft, The airline competes against Icelandair's daily service between the two cities, operated by its 737 MAX fleet. Washington IAD is the fourth new route introduced into PLAY's network this summer, with a further nine to be added by late June.
Flight OG141 departs from Reykjavik's Keflavik Airport at 15:00 local time, arriving in Washington IAD at 17:40 local time. The return service, operating as OG142, takes off from Washington IAD at 18:50 local time, arriving in Iceland at 04:55 local time the following morning. The flights have been timed to offer connections onto PLAY's European network in both directions.
What they said
Paul Bobson, Vice President for Airline Business Development at the Metropolitan Washington Airport Authority, said: "It is great to welcome PLAY. PLAY is our 36th airline partner here in DC. This flight has been a long time coming. PALY actually announced this service last August, so we have been waiting a long time for PLAY to launch today. They are a completely new entrant onto our market and offer great connections to places like London and Tenerife."
PLAY now serving four cities in the US
PLAY is continuing to expand its footprint in North America. In addition to the new Washington IAD service, it also serves Boston, New York SWF and Baltimore. Local rival Icelandair competes against PLAY on all its US routes, with exception to New York SWF, with the Icelandic flag carrier operating to JFK and EWR airports instead.
Further across the continent, PLAY will enter the Canadian market this summer with the introduction of flights to Hamilton on 22 June. It complements its continued expansion across Europe with over half a dozen routes set to be introduced including Athens, Glasgow and Hamburg.
The Iceland - US market continues to grow this summer. Apart from PLAY's new service to Washington, Delta will launch flights from Detroit to Reykjavik on 15 May, with Icelandair to follow on the same route on 18 May.