New Route of the Day Americas (26 April 2023): Starlux Airlines between Taipei and Los Angeles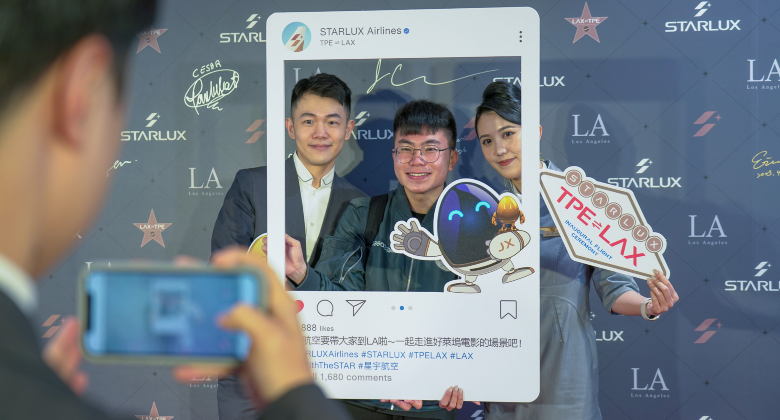 Taiwan-based luxury carrier Starlux Airlines  (IATA code JX) has introduced its first long-haul service with the introduction of flights between its hub in Taipei and Los Angeles on Wednesday 26 April. The 10,900-kilometre service will initially operate 5-weekly from Taipei, on Mondays, Wednesdays, Thursdays, Fridays and Saturdays, increasing to daily from 4 June. Flights will be maintained with the 306-seat A350-900. Starlux Airlines faces considerable competition on the route, with EVA Air flying 21-weekly rotations, while Air China operates 10-weekly flights between the two cities.
Flight JX2 departs Taipei at 23:40 local time, arriving in Los Angeles at 20:30. The return service, operating as JX1, takes off from LAX at 00:50 local time on Tuesdays, Thursdays, Fridays, Saturdays and Sundays, touching down in Taipei at 05:40 local time the following morning.
What they said
Glenn Chai, CEO of Starlux Airlines, said: "As a brand-new airline to the US market, Starlux is excited to help create memorable journeys by providing unique and exquisite service to customers traveling to and from Los Angeles to Taipei, and other Asian cities. With Los Angeles being the sister city of Taipei, the city of angels is our airline's perfect starting US destination."
Starlux enters US market after year-long delay
Launched in January 2020, Starlux Airlines has entered the US market almost a year behind schedule. Initially, the carrier planned to introduce services to Los Angeles in June 2022, before postponing it to a date during the first quarter of 2023 and finally to 26 April.
The carrier took delivery of its first A350-900 in October 2022 and now boasts three jets of the type, with a further fifteen to be added. Starlux also features four A330-900s in its fleet, with a further four on order, and thirteen A321neos. The airline serves fifteen cities in Asia, with Los Angeles being its first intercontinental service.