New Route of the Day – Americas (26 July 2023): Porter Airlines between Ottawa and Vancouver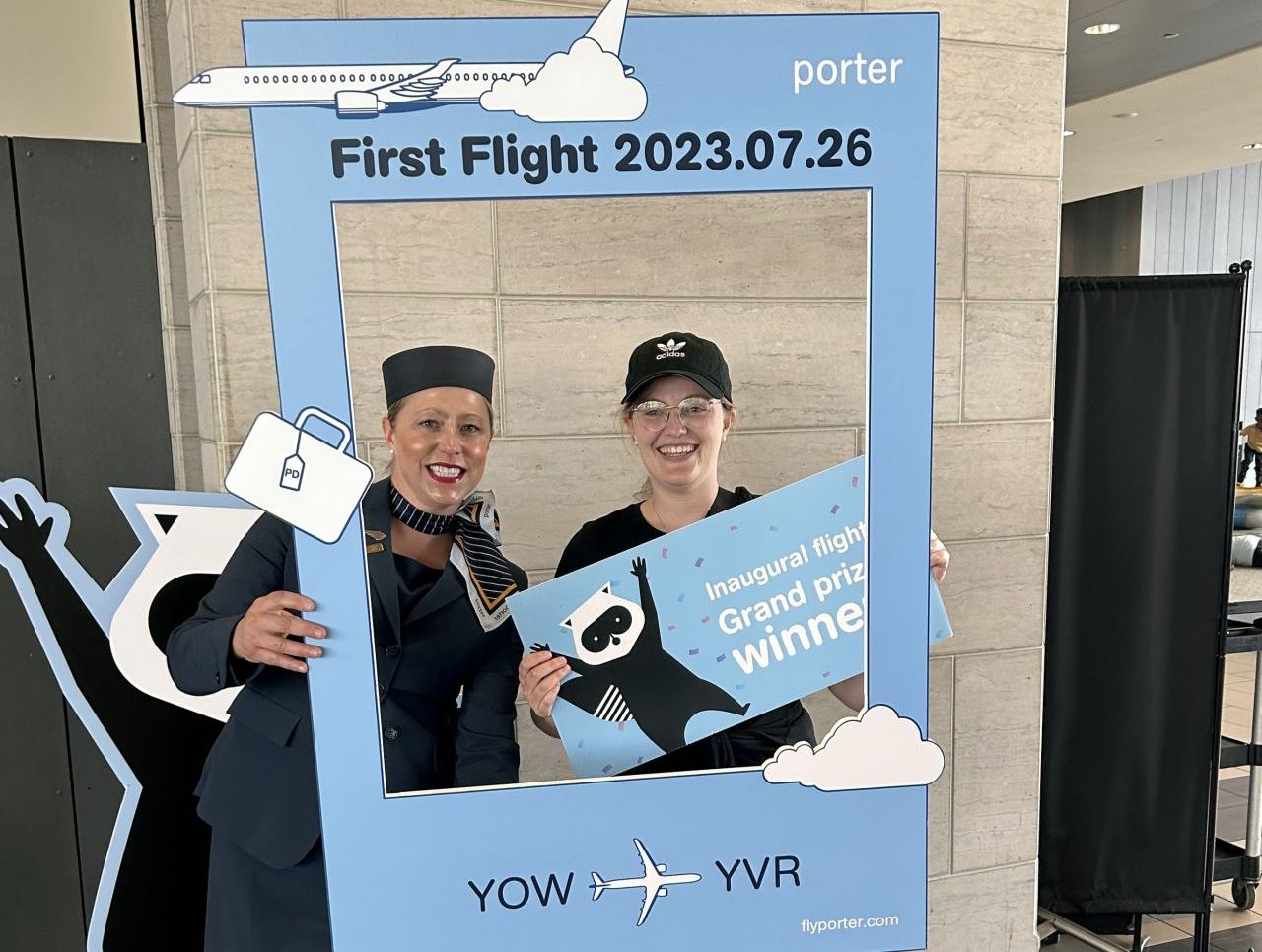 Porter Airlines introduced flights between Ottawa and Vancouver on Wednesday 26 July, as the carrier continues to build coast-to-coast connectivity. The 3,565-kilometre service will be maintained daily with the 132-seat E195E2 aircraft.
Flight PD268 departs Ottawa at 18:00 local time, arriving in Vancouver at 20:10 local time. The return service, operating as flight PD260, departs the airport in British Columbia at 07:45 local time, touching back down in the Canadian capital at 15:22 local time.
What they said
Kevin Jackson, Executive Vice President and Chief Commercial Officer at Porter Airlines, said: "The Ottawa-Vancouver route is an important part of our expansion as we build a coast-to-coast network that offers travellers our unique approach to economy air travel. Travellers can connect through our well-established Eastern Canada network and enjoy Porter's elevated economy experience each step of the way."
Russell Atkinson, Director of Air Service Development at Vancouver Airport Authority, noted: "We are excited to see Porter Airlines' growth continuing with this service from YVR to YOW as part of its service to Vancouver. This new route to Ottawa provides an additional option and flexibility for passengers looking to access Ottawa and beyond into eastern Canada."
Mark Laroche, President and CEO of the Ottawa International Airport Authority, added: "West coast! We are thrilled that non-stop service to Vancouver is now a reality and know that Ottawa-Gatineau travellers are too. Porter's growth at YOW is exceptional; by the end of this summer, they will be offering non-stop flights to 11 destinations, spanning Western Canada, the US and the Atlantic. The airline's commitment to establishing Ottawa as its jet maintenance base, which is currently in construction, is a testament to YOW's importance as a key hub for coast-to-coast connectivity."
Porter Airlines builds east to west operations
Porter Airlines commenced operations to western Canada for the first time this February with the introduction of flights between Toronto YYZ and Vancouver. The Ottawa service launch marks its second route into Vancouver. It faces significant competition on the domestic flight by three other airlines.
Air Canada: 21-weekly
WestJet: 11-weekly
Flair Airlines: 3-weekly
Ottawa - Vancouver is the longest in the Porter Airlines network, just ahead of the Toronto YYZ to Vancouver. In September, Porter Airlines plans to commence operations from Ottawa to Edmonton for a total of 11 routes from the Canadian capital.