New Route of the Day – Americas (26 March 2023): Norse Atlantic between Paris CDG and New York JFK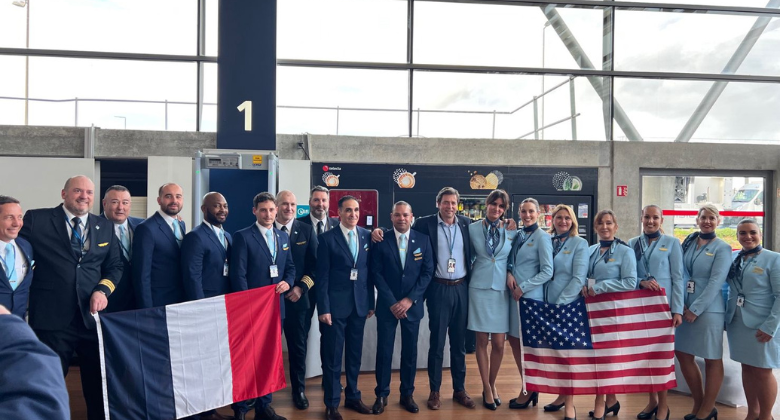 Norse Atlantic Airways has launched operations from Paris CDG with a long-haul service to New York JFK on Sunday 26 March. The airline positioned its 787-9 on the 5,850-kilometre service, which will be maintained daily. The route from the French capital becomes the airline's fourth to New York JFK alongside services from Berlin, London LGW and Oslo. The carrier will also add a daily Rome FCO – New York JFK service from 19 June.
Flight N0301 departs the French capital at 20:00 local time, arriving at New York JFK at 22:15 local time. The return service, flight N0302, takes off from New York at 00:30 local time, arriving at Paris CDG at 14:05 local time.
What they said
Bjorn Tore Larsen, CEO of Norse Atlantic Airways, said: "We are very pleased to announce our new route connecting Paris and New York JFK. Norse Atlantic Airways now serves four key European destinations from New York with Paris joining London, Berlin and Oslo. The introduction of affordable Norse Atlantic Airways point-to point flights between France and the United States, will benefit both local tourism and businesses. Not only are we directly investing in the countries that we operate by employing local staff but also supporting job creation across the wider tourism and service industry."
Norse faces direct competition from four airlines
Norse is entering a competitive field between Paris CDG and New York JFK with another four airlines serving the same route, offering a combined total of over sixty flights per week this summer.
Air France, 35-weekly
Delta, 14-weekly
American, 14-weekly
JetBlue, daily (from 29 June)
Furthermore, Air France and United also maintain operations between Paris CDG and New York EWR, while French Bee and La Compagnie connect the two cities from Paris ORY and New York EWR.