New Route of the Day – Americas (27 January 2023): Lynx Air between Toronto YYZ and Orlando MCO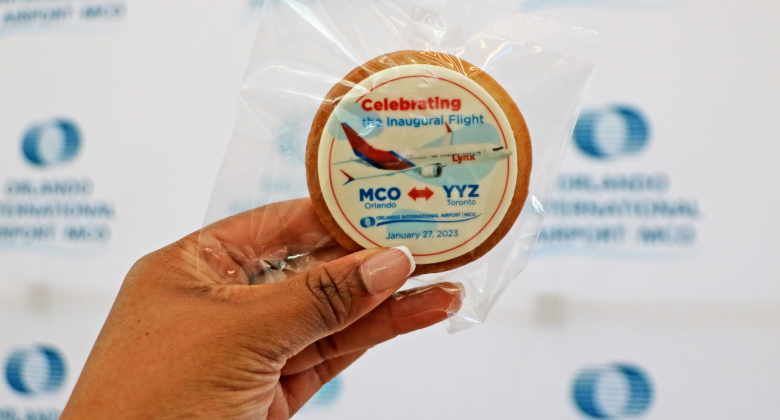 Lynx Air (IATA code Y9) has launched its first international service. The Canadian ULCC began 4-weekly service between Toronto YYZ and Orlando MCO on Friday 27 January. Its other days of operation on the 1,700-kilometre route are Mondays, Wednesdays and Sundays. The inaugural flight was operated by one of the airline's 189-seat 737 MAX 8s (registration C-GUUL). It currently has six of the type according to planespotters.net.
Competition on the route comes from three other Canadian carriers at the end of January. Air Canada is offering 3-daily service, using a mix of A321s and A330-300s. WestJet flies 17-weekly between the two airports with a variety of its 737s and Air Transat competes with 4-weekly flights using A321s. Air Canada's service increases to 4-daily in February while Sunwing resumes daily service from 10 February according to Cirium schedules data. The Canadian leisure airline had been operating the route from 2 November 2022 to 10 January 2023 before suspending operations for a month.
What they said
Merren McArthur, CEO of Lynx, said: "Lynx Air took to the Canadian skies for the very first time just over nine months ago, and we are excited to be already expanding across the border into the USA. The choice of Orlando as our first US destination was easy – it is a very popular holiday spot for Canadians, with its famous theme parks, world-class golf, and great weather of course! We are thrilled to offer an ultra-affordable option to travel between Toronto and Orlando. Whether you are traveling to visit family and friends or to sneak in a weekend getaway, Lynx will ensure a great flying experience at an ultra-affordable price."
Kevin Thibault, CEO of the Greater Orlando Aviation Authority, added: "Lynx Air's decision to make Orlando its first American destination says a lot about the strength of the Canadian market and its ties to Central Florida. Orlando International (MCO) is pleased to be the first US airport to welcome Lynx Air as it expands its operations internationally."
More US routes coming soon
During February, Lynx Air will add three further routes to the US, all from Calgary. The new routes will be to Phoenix (3-weekly from 7 February), Los Angeles (3-weekly from 16 February) and Las Vegas (4-weekly from 23 February).