New Route of the Day – Americas (28 October 2023): American between Philadelphia and Doha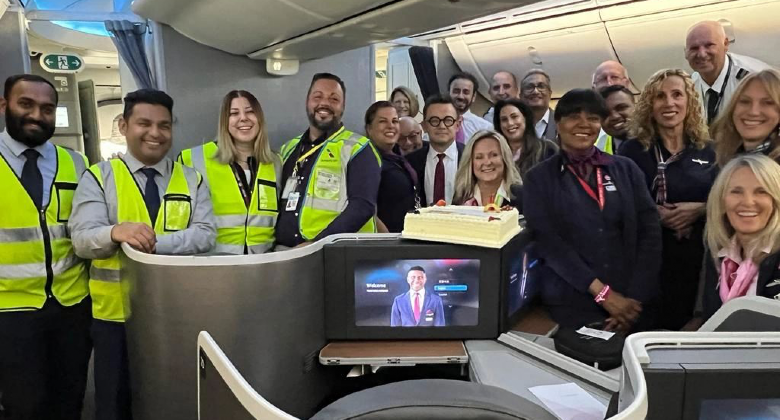 American introduced flights between Philadelphia and Doha on Saturday 28 October. The 10,940-kilometre service will be maintained daily with the 787-9 aircraft. American replaces its fellow oneworld alliance member Qatar Airways on the route, which discontinued flights between the two cities on the same day. As a result, the US carrier faces no competition. Furthermore, American has discontinued its service between New York JFK and Doha, shifting operations to Philadelphia instead.
Flight AA120 departs Philadelphia at 20:55 local time, arriving in Doha at 16:30 local time the following day. The return service, operating as flight AA121, takes off from the Qatari capital at 08:55 local time, touching back down in the US at 16:30 local time. The flights have been timed so as to maximise transfer opportunities onto Qatar Airways' network.
What they said
Frankie McLister, Corporate Communications Manager at American, said: "As part of a continuous evaluation of our network, American Airlines has shifted its Doha service from New York to Philadelphia starting 28 October. This new nonstop Philadelphia - Doha service will offer connections from more than 80 destinations across North America to Doha. As part of American's partnership with Qatar Airways, customers can connect in Doha to destinations across the Middle East, Africa, and Asia."
American shifts Doha operations
American's new service between Philadelphia and Doha, and the termination of its flights between New York JFK and the Qatari capital, comes after the airline began unwinding its alliance with JetBlue. That pact, known as the northeast alliance, allowed the two airlines to coordinate schedules in Boston and New York. JetBlue acted as a domestic feeder to American's long-haul international flights in both cities, including from New York to Doha.
Philadelphia is American's primary transatlantic connecting gateway. However, since the pandemic when it forged the alliance with JetBlue and retired several older aircraft types, the carrier has been slow to rebuild its network out of Philadelphia. This has been particularly evident on long-haul routes with flights to boutique destinations like Dubrovnik and Edinburgh being terminated
Doha attracts oneworld carriers
Doha Airport and Qatar Airways have developed a strategy of attracting oneworld member carriers to launch flights to the country, adding much needed capacity on several routes, with Qatar Airways still facing a shortage of aircraft, due to the recently resolved spat with Airbus, which resulted in the grounding of a number of A350 aircraft and the cancellation of an order for A321neo narrow-bodies.
Over the past two years, in addition to American, British Airways, Finnair and Malaysia Airlines have all launched flights to Doha in cooperation with Qatar Airways. This will be followed by Iberia from Madrid this December.