New Route of the Day – Americas (29 October 2022): American between Dallas DFW and Auckland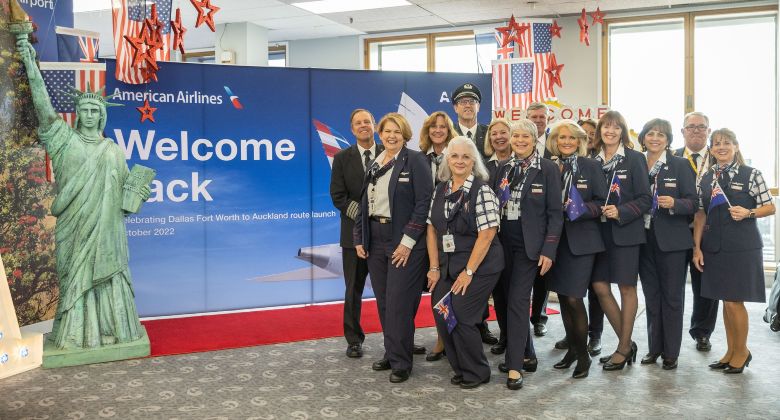 American Airlines returned to New Zealand at the end of October with a new, daily service between its main base at Dallas/Fort Worth and Auckland. The 11,970-kilomete route will be served using the oneworld carrier's 787-9s. Prior to the pandemic American served Auckland non-stop from Los Angeles. This is the second new route to have been launched between the US and New Zealand recently. On 17 September, Air New Zealand began 3-weekly service between Auckland and New York JFK.
The only other routes operated by US carriers connecting the two countries this winter are:
Hawaiian Airlines: Honolulu-Auckland, 3-weekly
United Airlines: San Francisco-Auckland, daily
Air New Zealand serves six US cities non-stop this winter/summer
While the US is heading into the winter season, in New Zealand they are heading into their summer season. Air New Zealand is now serving six US destinations non-stop in December:
Chicago ORD: 3-weekly now (5-weekly in December 2019)
Honolulu: 3-weekly (4-weekly)
Houston IAH: 4-weekly (daily)
Los Angeles: 10-weekly (2-daily)
New York JFK: 3-weekly (not served)
San Francisco: 5-weekly (daily)
Across all carriers, weekly flights between the two countries are down 18% (from 55 to 45) this December (versus December 2019) while capacity is down 24%.