New Route of the Day – Americas (29 October 2023): United between San Francisco and Manila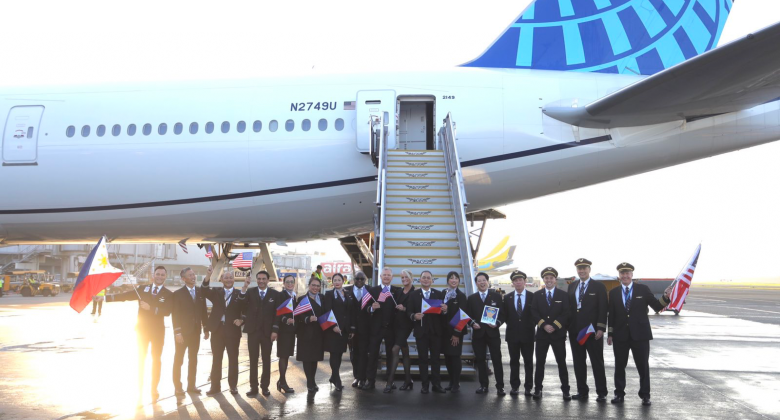 United inaugurated flights between San Francisco and Manila, the capital of the Philippines, on Sunday 29 October. The 11,245-kilometre service will be maintained daily with the 350-seat 777-300ER aircraft. The carrier will compete directly against Philippine Airlines' daily flights on the route.
Flight UA191 departs San Francisco at 00:35 local time, arriving in Manila at 06:50 local time. The return service, operating as flight UA192, takes off from the Filipino capital at 22:40 local time, touching back down in the US at 02:35 the following morning.
What they said
Patrick Quayle, Senior Vice President of Global Network Planning and Alliances at United, sad: "We are just really, really pleased to be high in the air and to be leading this new service. United offers more flights to more destinations across the Pacific than all other US airlines combined. United is the flag carrier of the US and we are excited to bring this new service to Manila. We got to make Manila - San Francisco work. Everything we see - from the support of the travel, trade, and business community - would suggest that we're going to be successful in this market."
Roberto Lim, the Undersecretary for Aviation and Airports in the Philippine government, added: "This is a new non-stop transpacific flight. It is a testament to the strong bilateral relations between the Philippines and the US. We are very optimistic United Airlines flying daily from the United States to the Philippines will bring a much-needed boost to tourism."
United now serves over a dozen destinations in Asia-Pacific
Manila becomes United's 16th nonstop route from the US to the Asia-Pacific region. It is already the only US carrier to serve Manila from Guam and Palau, and now becomes the only one to offer a nonstop service to the Philippines from continental US. Manila is also the second destination to be served by United from San Francisco to southeast Asia, complementing services to Singapore.
The US is home to one of the largest overseas Filipino communities. Filipinos residing in the US or working there temporarily frequently travel between the two countries and are expected to be the main customers on United's new flights.