New Route of the Day – Americas (3 November 2022): American between New York LGA and Little Rock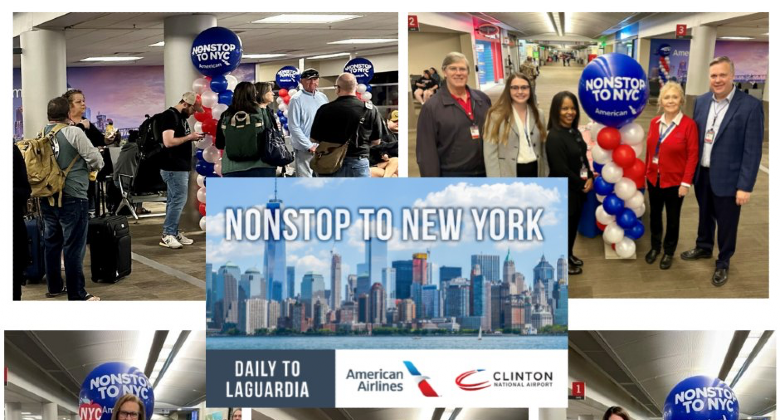 American on Thursday 3 November began daily service between New York LGA and Clinton National Airport in Little Rock, Arkansas. The 1,750-kilometre route will be flown using 76-seat E175s operated by Republic Airways. Little Rock last had non-stop service to New York with American between April 2014 and March 2015, and before that with Continental from June 2004 to March 2012.
Over two million passengers in 2019
In 2019, Little Rock welcomed just over two million passengers. Last year, saw the facility process 1.695 million passengers, 73% more than in 2020. The latest traffic figures for September show that the airport handled 178,199 passengers, which is just 3% fewer than in September 2019. The leading airlines in September 2022 were American (58,600 passengers), Southwest (48,600), Delta (38,400), United (27,200) and Frontier (4,700).
According to Cirium schedules data, the following non-stop services are being offered in November (weekly frequency in brackets):
Allegiant: Orlando SFB (2)
American: Charlotte (20), Chicago ORD (14), Dallas/Fort Worth (45), Miami (1), New York LGA (7), Washington DCA (6),
Delta: Atlanta (41)
Frontier: Denver (4), Las Vegas (2)
Southwest: Atlanta (7), Dallas DAL (20), Denver (6), Las Vegas (1), Phoenix (1), St. Louis (13)
United: Chicago ORD (14), Denver (14), Houston IAH (28)
Made famous by the Clintons
Little Rock is the state capital of Arkansas and has a population of around 200,000 with an urban population of over 430,000. The city is home to the Clinton Presidential Center which opened in 2004. Former President Bill Clinton was born in Hope, Arkansas and is a former governor of Arkansas who lived in Little Rock for a number of years.