New Route of the Day – Americas (3 November 2023): Corendon Airlines between Amsterdam and Curacao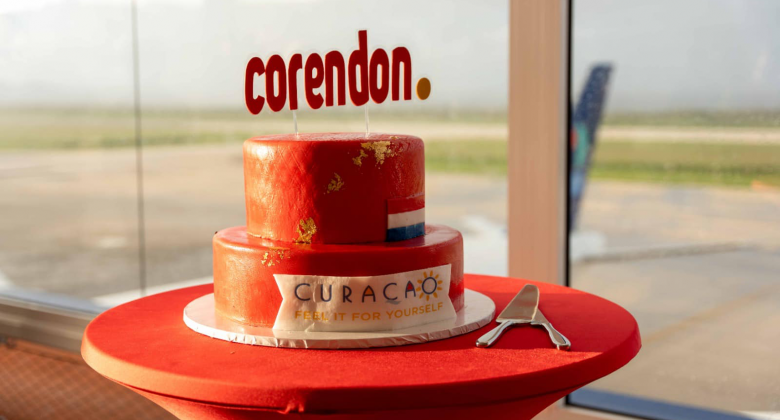 Corendon Airlines introduced its first long-haul service on Friday November 3 by inaugurating flights between Amsterdam and Curacao in the southern Caribbean Sea. The 7,840-kilometre route will initially be maintained 3-weekly, on Tuesdays, Fridays and Saturdays, increasing to 5-weekly from 16 December. Corendon will utilise a brand new 432-seat A350-900 aircraft operated by World2Fly under a 2-year wet-lease agreement. The airline will compete directly against KLM's daily flights and TUIfly Netherlands' 8-weekly rotations.
Flight CD699 departs Amsterdam at 12:55 local time, arriving in Curacao at 18:15 local time. The return service, operating as flight CD798, takes off from the island at 20:15 local time, touching back down at Schiphol Airport at 10:20 local time the following morning.
What they said
Atilay Uslu, Founder of Corendon Airlines, said: "This is a moment we have been looking forward to for a long time and it is great to see that our efforts and dedication are paying off. Curacao is a beautiful destination and we are proud to offer our passengers the opportunity to discover this beautiful island with our flights. We are determined to strengthen our position as a leading player in the Dutch travel industry and will continue to invest in new routes and destinations to meet the needs of our passengers. comply."
Floor Bregman, Sustainability Manager at Corendon Airlines, noted: "Corendon previously purchased seats from KLM for travel packages to Curacao. However, Curacao is very popular, and we did not get the desired capacity from them, especially now that we want to expand hotel capacity there. Curacao feels like the Netherlands. You fly a long way and then you arrive somewhere where people speak Dutch and where there is an Albert Heijn and a HEMA. At a constant temperature of around thirty degrees, tourists can discover a lot of nature and historic buildings during a stay in one of our hotels."
Dutch carriers boost Curacao capacity
Corendon's arrival in Curacao has resulted in increased capacity between Amsterdam and the island and fuelled competition among the Dutch carriers. In addition to KLM and Corendon, TUIfly Netherlands has added an additional 4-weekly flights for a total of eight.
Overall capacity between Amsterdam and Curacao is up 35% during W23/24 compared to the previous winter. KLM leads the market with an average of 5,604 combined weekly seats between the two, followed by TUIfly Netherlands with 5,526 and Corendon Airlines with 4,320 seats once its additional frequencies commence.
 In anticipation of Corendon's new service, Corendon Mangrove Beach Curacao has added close to 400 additional hotel rooms to the property increasing to close to 1,000 rooms.
Located on the Dutch Caribbean island of Curacao, Curacao International Airport is equipped with the second-longest runway in the Caribbean. It sports flights to North and South America, as well as Europe. It handled 770,000 passengers during the first half of the year, up 17% on the same period in 2022. The Netherlands accounts for 38% of arriving and departing passengers at Curacao Airport.