New Route of the Day – Americas (31 October 2022): WestJet between Winnipeg and Los Angeles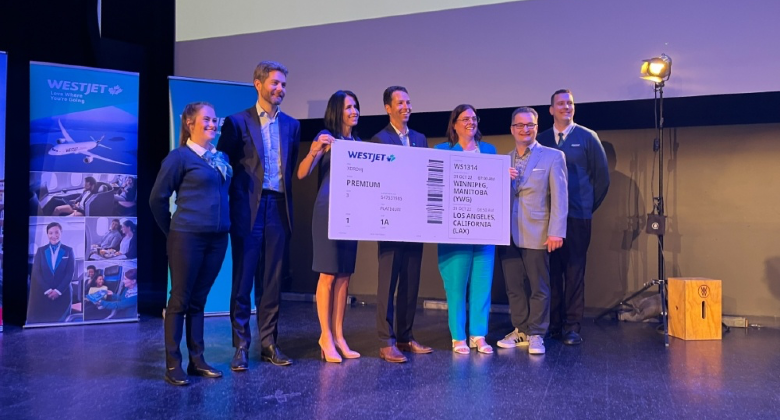 WestJet on 31 October began 3-weekly service between Winnipeg and Los Angeles using its 737-800s. Flights on the 2,480-kilometre route will operate on Mondays, Fridays and Saturdays. The two airports have not been connected with non-stop service since at least 2000. According to the airport this is the first new major destination out of Winnipeg since 2016.
What they said
Nick Hays, President & CEO, Winnipeg Airports Authority, said: "Winnipeg Airports Authority exists to serve the community, and central to that is growing its connectivity. We're ecstatic to help bring this valuable route to Winnipeg to help provide more leisure travel options, more convenience for those flying for business, and more dollars for the province's economy, particularly its thriving film and television industry. Traffic between Manitoba and Southern California continues to grow, driven in large part by the film and television industry. Now, Winnipeg is just one flight away from the bright lights of Hollywood, allowing executives, actors, and others working in the sector to travel between the two cities easily. We're extremely proud to work with WestJet to make this route possible and also want to thank Economic Development Winnipeg as well as the Government of Manitoba for their support in helping us land it for the benefit of our entire community."
Winnipeg has more US routes in winter than in summer
Pre-pandemic, in August 2019, Winnipeg had non-stop service to four US destinations; Chicago ORD (2-daily with United), Denver (also 2-daily with United), Las Vegas (2-weekly with WestJet) and Minneapolis/St. Paul (4-daily with Delta). As of this summer the two United routes had yet to resume while frequency on the Minneapolis/St. Paul route had been reduced to daily. In February 2020, Winnipeg also had winter seasonal service to Fort Lauderdale, Orlando MCO and Tampa in Florida; Palm Springs in California; as well as Phoenix AZA and Phoenix PHX in Arizona. Last December saw Swoop add 2-weekly service to Orlando SFB.