New Route of the Day – Americas (4 June 2022): American between Washington DCA and New Bern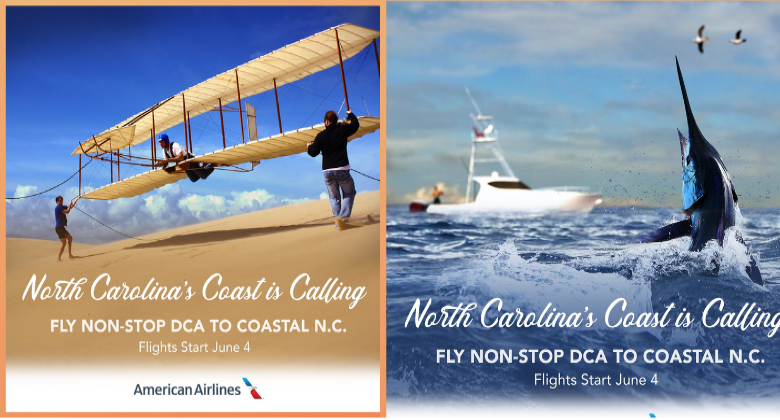 American chose Saturday 4 June as the launch date for a new service between Washington DCA and New Bern in North Carolina. The 430-kilometre route will be served weekly using CRJ700s flown on behalf of American by PSA Airlines. The service will operate until Saturday 3 September according to Cirium schedule data. Known locally as Coastal Carolina Regional Airport, it is the closest airport to North Carolina's Outer Banks and Crystal Coast.
The airport's only other scheduled service at present, is also with American, to its base at Charlotte. This route is served with up to four daily flights using a mix of CRJ700s and CRJ900s, also operated by PSA Airlines. Prior to the pandemic, Delta was offering 2-daily service to its Atlanta hub, using 50-seat CRJs operated by Endeavor Air.