New Route of the Day – Americas (4 November 2023): Virgin Atlantic between London LHR and Providenciales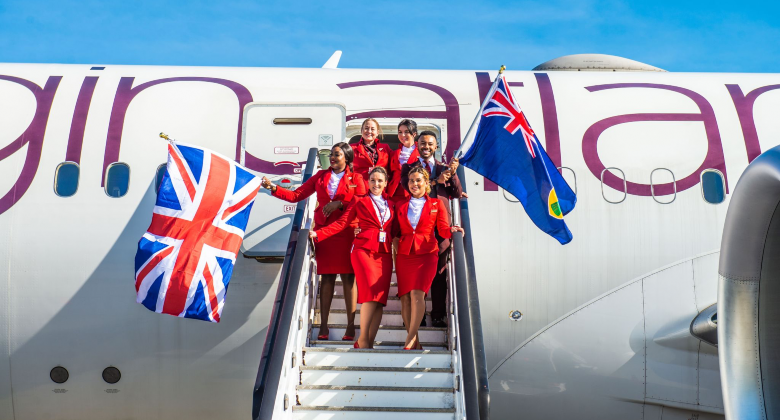 Virgin Atlantic inaugurated a new long-haul service on Saturday 4 November between London LHR and Providenciales, an island in the Turks and Caicos archipelago. The 6,895-kilometre route will be maintained 2-weekly, on Wednesdays and Saturdays, with the 258-seat 787-9 aircraft. The airline faces no competition. The service continues from Providenciales to Montego Bay.
Flight VS163 departs London LHR at 08:00 local time, arriving in Providenciales at 12:50 local time. The inbound service, operating as flight VS164, takes off from the Caribbean island at 20:50 local time, arriving back in the UK at 09:30 local time the following morning.
What they said
Juha Jarvinen, Chief Commercial Officer at Virgin Atlantic, said: "We're delighted to begin flying to the Turks and Caicos Islands, as we continue to grow our Caribbean portfolio, offering more choice for our customers to explore these beautiful islands and enjoy some winter sun."
Josephine Connolly, Minister for Tourism in the Turks and Caicos government, added: "We now have a direct flight from London to the Turks and Caicos Islands and everywhere I go they ask me how did this happen. The Turks and Caicos Islands have established a solid reputation for luxury and excellence, making us a well-established brand. Our commitment to providing unparalleled experiences for our visitors has earned us a distinguished position on the global tourism map. This new flight to our shores ushers in a new era for the tourism industry. This direct flight connection from London to the Turks and Caicos Islands signifies a monumental shift and promises to yield numerous benefits for our nation."
Virgin Atlantic now serves eight Caribbean destinations
Virgin Atlantic now maintains operations to Antigua, Bridgetown, Grenada, Nassau, St. Vincent, St. Lucia and Montego Bay alongside Providenciales in the Caribbean.
Earlier this year, Virgin Atlantic introduced inter-Caribbean operations, offering fifth freedom flights between some of the islands, which it has extended to its new Providenciales service which continues on to Montego Bay.
At the height of the W23/24 season, Virgin Atlantic will be offering just over 76,000 seats per month on its Caribbean operations, serving the region from both London LHR and Manchester, with services from the latter operating to Bridgetown in Barbados.