New Route of the Day – Americas (5 July 2022): Norse Atlantic between Oslo and Orlando MCO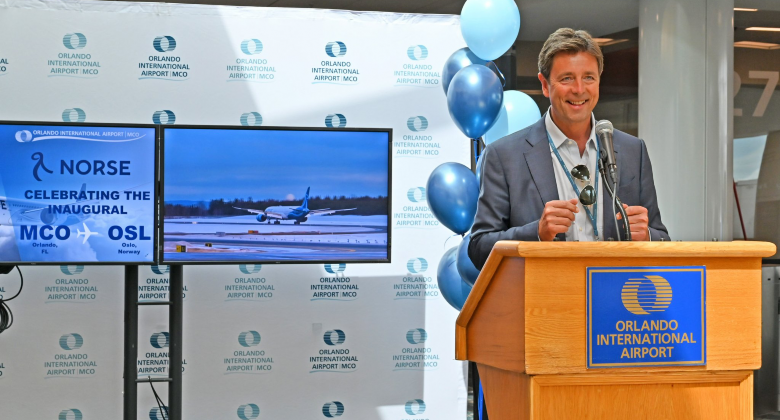 Norse Atlantic Airways (IATA code N0) has launched its third route from Oslo, this time to Orlando MCO in Florida. The new long-haul carrier has already started service to New York JFK (14 June) and Fort Lauderdale (18 June). The 7,440-kilometre route will operate 3-weekly, departing Oslo on Mondays, Thursdays and Saturdays until 29 October. However, the inaugural service was on Tuesday 5 July to avoid the US celebrations on 4 July. Flight N0 81, was operated by a 787-9 with the registration LN-FNC. It arrived in Florida 10 minutes ahead of schedule, at 13:35 local time, after a flight lasting nine hours and 10 minutes.
The route was previously served by Norwegian on a year-round basis between May 2014 and October 2019. Frequency during that period was mostly weekly, although it was 2-weekly for the first year of operation and then again in W18/19 according to Cirium data.
Six routes between Norway and the US this summer
Norse Atlantic will start a fourth US route from Oslo to Los Angeles on 9 August. That route will also operate 3-weekly. The only other scheduled services this summer between Norway and the US are provided by SAS (daily service between Oslo and New York EWR) and United, a new 3-weekly service between Bergen and New York EWR which began on 20 May.
Orlando to Europe dominated by UK flights
This summer (August) Orlando MCO has 67 weekly flights from Europe operated by five carriers according to Cirium data. Norse Atlantic joins Aer Lingus, British Airways, Lufthansa and Virgin Atlantic. Of these 67 flights, 54 are from airports in the UK; 21 from London LHR, 17 from Manchester, 14 from London LGW and two from Edinburgh. The remaining 13 weekly flights are from Dublin and Frankfurt (five each) and Oslo (three).