New Route of the Day – Americas (5 November 2022): Cayman Airways to Los Angeles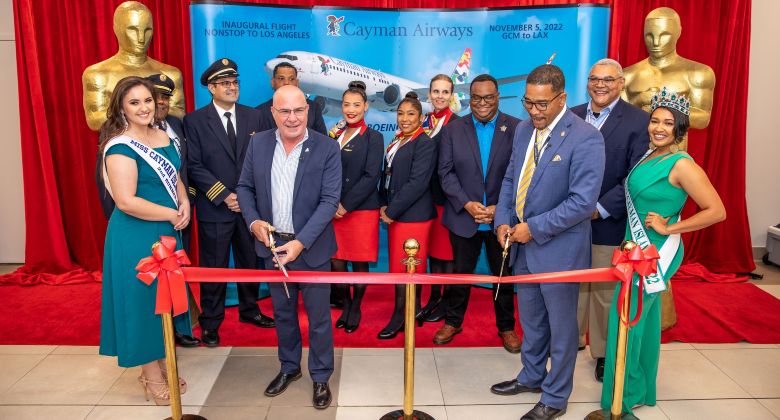 Cayman Airways (IATA code KX) now connects Owen Roberts International Airport in Grand Cayman with Los Angeles in California. The new 4,000-kilometre service will operate weekly with flights departing Grand Cayman on Saturdays and the return flight taking place on Sundays. The airline will use its 737 MAX 8s on the route. It currently has four of the type in its fleet according to planespotters.net, as well as two Saab 340s.
What they said
Fabian Whorms, President & CEO, Cayman Airways, said: "The launch of this new route has long been a dream for the Cayman Islands, and for Cayman Airways. The LAX route has been realised thanks to our new Boeing 737-8 fleet; one of the most fuel efficient aircraft ever. Initially, the flight will operate once per week, but based on initial bookings, we are certain that demand will quickly result in increased frequency in the near future."
Fifth US route this winter
This becomes the airline's fourth non-stop route to the US. It also serves Miami (10-weekly), Tampa (5-weekly) and New York JFK (3-weekly) this November, with service to Denver set to resume in December after a short break. Pre-pandemic the carrier also served Chicago ORD (weekly) according to Cirium schedules data, but this route was suspended in August 2019.
The Cayman Islands comprise Grand Cayman, Little Cayman and Cayman Brac. They lie southwest of Cuba, northeast of Honduras, east of Mexico's Yucatan Peninsula and northwest of Jamaica. The territory is known as a major centre for offshore finances for international businesses and wealthy individuals.