New Route of the Day – Americas (6 December 2022): Contour Airlines between Charlotte and Paducah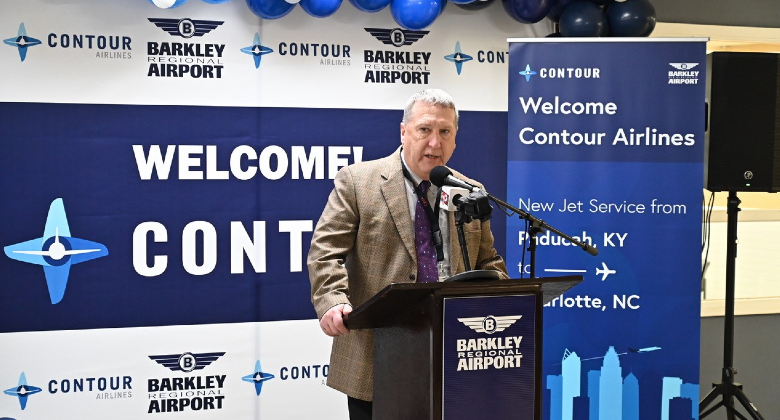 Contour Airlines (IATA code LF) chose Tuesday 6 December as the launch date for its new 12-weekly service between Charlotte in North Carolina and Paducah in Kentucky. The 735-kilometre route will be flown using the regional carrier's ERJ-135s. This is now the only scheduled service from the airport in Kentucky replacing United's service to Chicago ORD which had been flown daily until Monday 5 December using CRJs operated on United's behalf by SkyWest Airlines. During the peak summer months of August and September, United had operated this route 2-daily. Contour has an interline agreement with American which is the dominant carrier at Charlotte, enabling worldwide connections.
Airport named after President Truman's VP
The airport serving Paducah is known locally as Barkley Regional Airport, named after a former Vice President of the US, Alben Barkley. He was from West Kentucky and served in that role from 1949 to 1953 under President Harry S Truman. According to Cirium data, United also operated scheduled services from the airport to Cape Girardeau in Missouri and Decatur in Illinois at various times in 2022.
The population of Paducah is less than 30,000. In the 1950s it was selected as the site for a uranium enrichment plant. It remained open for over 60 years before closing in 2013. Paducah is also home to the National Quilt Museum, which opened in 1991.