New Route of the Day – Americas (6 January 2023): Frontier's new routes from Phoenix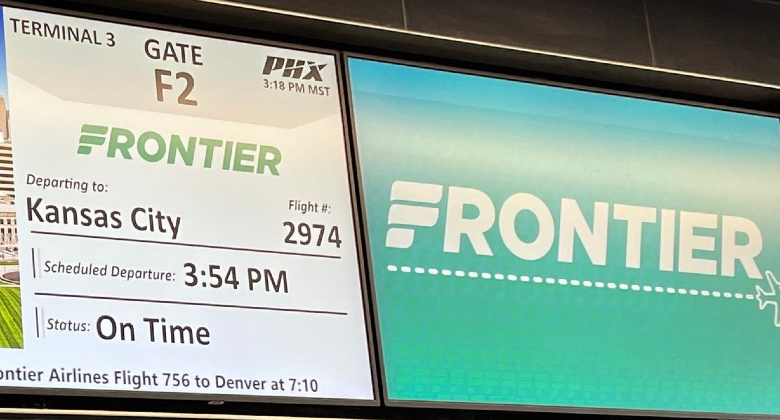 Frontier has expanded its presence at Phoenix PHX with the introduction of several new routes during the first week of January. Five new destinations have been added by the ULCC. All of them are already well-served by other carriers (weekly frequency in January shown in brackets):
5 January: Kansas City (2) versus Southwest (28) and American (20)
5 January: Nashville (2) versus Southwest (27) and American (7)
5 January: Seattle-Tacoma (3) versus Alaska Airlines (60), Delta (35), American (27) and Southwest (14)
6 January: Indianapolis (2) versus American (14) and Southwest (14)
6 January: Minneapolis/St. Paul (2) versus Delta (42), Sun Country (19), American (14), Southwest (8), Spirit (7)
Frontier will now be serving 23 destinations from Phoenix by the end of January, with a total of 145 weekly departures. A total of 13 destinations will be served with at least daily service. The highest frequency routes for Frontier at Phoenix in January are Denver (served 23-weekly) and Las Vegas (14-weekly).
Frequency on the new routes is set to increase quite quickly. By the end of March, Kansas City and Minneapolis/St. Paul, will be served daily, Indianapolis and Seattle will be 4-weekly, while Nashville will be 3-weekly.
Frontier has third biggest network from Phoenix
Frontier opened a crew base at Phoenix last November when it also added several new routes including Fort Lauderdale, Orange County, Philadelphia and Portland. In addition, flights to Cincinnati and Detroit resumed for the first time since the start of the pandemic.
With 145 weekly departures, Frontier ranks as the fifth busiest carrier at Phoenix. According to Cirium data American leads the way with 1,631 weekly departures, followed by Southwest (1,193), Delta (236) and United (181). However, in terms of destinations served non-stop, Frontier ranks third.