New Route of the Day – Americas (6 October 2022): American between Charlotte and San Jose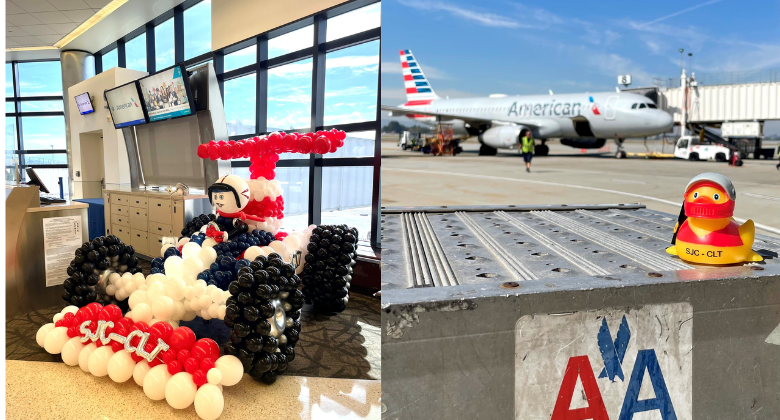 American added non-stop service to San Jose in California from its major hub in Charlotte on Thursday 6 October. The 3,660-kilometre route will be flown daily using the oneworld carrier's A321s and faces no direct competition. American previously served this market with seasonal, summer flights in 2016, 2017 and 2018. Given that it has resumed the route in October it is probably safe to assume that the route will now operate year-round. San Jose is already served by American this October from its hubs in Dallas/Fort Worth (3-daily), Los Angeles (daily) and Phoenix (18-weekly). Pre-pandemic it also served the Californian airport from its Chicago ORD hub (13-weekly). This connection is set to resume with a daily service on 3 February 2023 according to Cirium data.
Charlotte is American's second busiest hub after DFW
This October, American is offering almost 4,000 weekly departures from Charlotte, making it the airline's second busiest hub after Dallas/Fort Worth, from where it offers over 5,000 weekly departures. American accounts for almost 90% of all flights from the airport in North Carolina. Impressively, seat capacity this October at the airport is down just 2% compared with October 2019.
In celebrating the new route, San Jose airport created a racing car made out of balloons. Charlotte is home to the NASCAR Hall Of Fame and the Charlotte Motor Speedway, which hosted the 32nd race of the current NASCAR Cup Series last weekend, as witnessed, in person, by the writer of this story (taking a small detour on his way to attending Routes World in Las Vegas next week). Coincidentally, the next round of the series will take place in Las Vegas on Sunday 16 October, on the day that Routes World officially opens! Presumably, San Jose had a good reason to use its balloons to make an open-wheel racing car rather than a NASCAR-style vehicle.